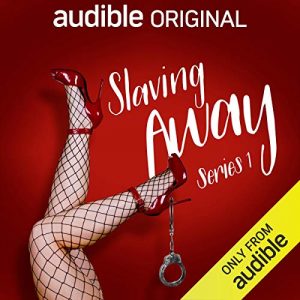 Listen on Audible for free
Try for 30 days, you can cancel whenever you want
Here is an audible podcast that celebrates sex, non-conformity, and wrongdoing in a funny and joyfully rude manner. Slaving Away is a funny and exciting sitcom about Miranda, a single girl who does odd sexual jobs in her dungeon. She offers "extreme correctional" services to her clients, such as lashing the bottoms of her clients using sex whips. This job affects Miranda's social life as she finds it hard to get Dan to like her. Listen in to discover how their relationship will evolve.
The sitcom contains explicit content, and discretion is advised.
Average duration:
30'
Frequency:
6 episodes released on March 23rd, 2018
Producer:
Audible