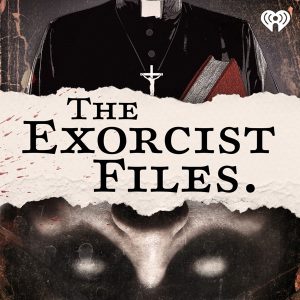 All episodes
Similar
Catholic exorcisms are rising, and Father Carlos Martins is one of the go-to priests for the most extreme possession cases. With nearly twenty years of experience in ministry, he has confronted evil in all its forms – from witchcraft and curses to Ouija boards and demonic pacts. This captivating podcast digs into the files of Father Martins, where he took a detailed account of all the exorcisms and their insights.
The Exorcist Files offers an enthralling exploration of the supernatural and the ongoing fight against satan through the story of one man.
The Exorcist Files is a religion podcast by iHeartPodcasts.
Country:
United States
Episodes count:
19
Average duration:
40'
Frequency:
Weekly
Producer:
iHeart
Episodes
28-11-2023 00:38:35
24-11-2023 00:03:04
03-06-2023 00:52:09
29-05-2023 00:39:19
23-05-2023 00:37:13
Show all episodes
BONUS- Relics, Healings and Father Martins Q&A
The Exorcist Files