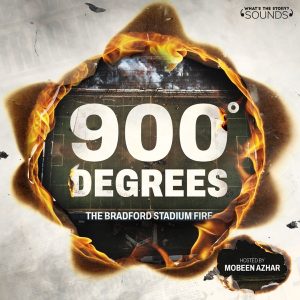 900 Degrees
1.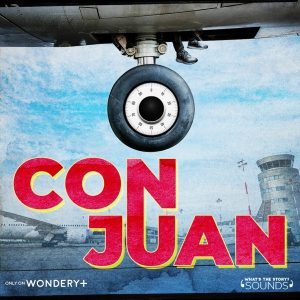 Con Juan
2.
What's the Story? Sounds podcasts
What's The Story? Sounds, based in Yorkshire and founded in 2020 by Darrell Brown and Sophie Ellis, has quickly made a name in the podcast industry. Partnering with giants like Audible, Podimo, and Wondery, they offer a range of exciting podcasts.
To give you some examples of their fantastic documentaries, their series 900 Degrees investigates the tragic 1985 Bradford City FC fire, bringing new theories and perspectives on this historic disaster.
On a lighter note, The List of Absolutely Everything That Might Kill You humorously explores life's hidden dangers.
If your thing is true crime, Con Juan follows the story of one of the world's most elusive conmen, Juan Carlos Guzman-Betancourt, with insights from ex-Met detective Christian Plowman. In The Missing, Pandora Sykes investigates unsolved disappearances, combining investigation with personal stories. Finally, Smoking Gun focuses on forensic science and examines how ordinary objects can solve crimes.
What's The Story? Sounds excels in creating diverse and engaging shows, from true crime and mysteries to comedy and science.