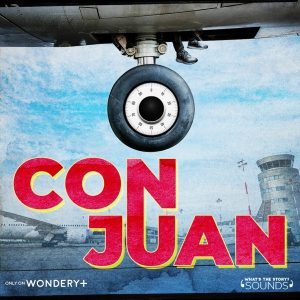 All episodes
Similar
Con Juan is all Juan Carlos Guzman-Betancourt, also known as Con Juan. Juan Carlos is the greatest conman from Colombia and is among the world's most wanted criminals. Darrell Brown and Christian Plowman, an ex-Met detective, bring you the infamous Colombian conman's authentic, thrilling, and audacious story. 
Juan is a pro escape artist, and he has deceived big names such as Celine Dion, escaped from jail, crossed borders to over 50 countries, and more. Darrell and Cristian are on a mission to outsmart the identity thief, and they track him down and set up a meeting. But will Juan Carlos, Con Juan, show up?
Con Juan is a true crime podcast by What's the Story? Sounds.
Host:
Juan Carlos Guzman Betancourt
Country:
United Kingdom
Episodes count:
3
Average duration:
35'
Frequency:
Weekly
Producer:
What's the Story? Sounds
Episodes
18-10-2022 00:32:08
18-10-2022 00:38:20
14-10-2022 00:02:15
Show all episodes