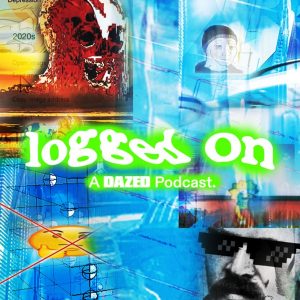 All episodes
Similar
Dazed's new podcast, Logged On, is a thrilling exploration into the world of internet culture. Host Günseli Yalcinkaya expertly navigates the exciting world of online trends, memes, and even the murky depths of deep web conspiracy theories. What sets this apart is the exploration of obscure online subcultures that go beyond common internet parlance.
In the first episode, renowned author and cultural commentator Shumon Basar lends his expertise to an engaging discussion around our current 'mid' culture. It's a thought-provoking analysis of how today's zeitgeist is dictated by algorithms pushing mass-appeal content.
It's like a sociological expedition into the web's digital jungle.
Logged On – A Dazed Podcast is a technology podcast by Dazed.
Host:
Günseli Yalcinkaya
Country:
United Kingdom
Episodes count:
12
Episodes
30-10-2023 47:43
28-09-2023 53:12
11-08-2023 44:27
05-07-2023 48:40
25-05-2023 48:11
Show all episodes
When did everything get so weird?
Logged On – A Dazed Podcast