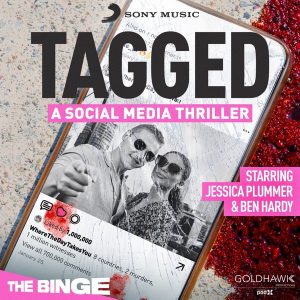 All episodes
Similar
Tagged spans eight countries, involves two murders, and has a staggering one million virtual onlookers.
In this gripping tale of social media thriller, newlywed influencer duo Karlie (portrayed by Jessica Plummer) and Tre (played by Ben Hardy) happily go on their honeymoon across Europe. However, they soon realize that a strikingly similar couple is shadowing them, replicating their posts, from the poses and filters to the hashtags.
As their quest unfolds, the couple finds themselves trapped in a double murder interrogation and uncovering a cult targeting influencers.
TAGGED is a drama podcast by Somethin' Else / Sony Music Entertainment.
Host:
Jessica Plummer and Ben Hardy
Country:
United States
Episodes count:
5
Average duration:
40'
Frequency:
Weekly
Episodes
06-11-2023 00:07:34
11-09-2023 00:06:24
08-08-2023 00:06:44
03-04-2023 00:38:06
24-03-2023 00:02:43
Show all episodes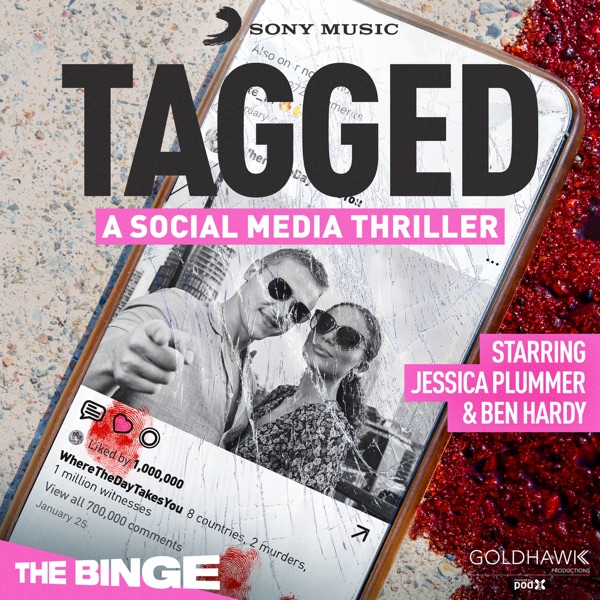 Hollywood Secrets: The Mysterious Disappearance of Gary Devore
TAGGED