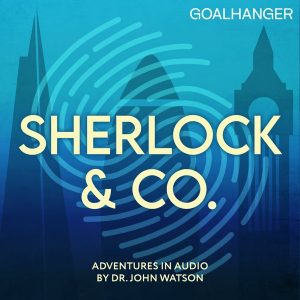 All episodes
Similar
Sherlock & Co. is a short, weekly podcast that turns the classic tales of Sherlock Holmes into a modern-day audio adventure. Paul Waggott, plays Dr. John Watson, a former soldier who teams up with the brilliant but odd Holmes, voiced by Harry Attwell. They start off solving "The Edelweiss Murder," making it a great intro to the show. Watson's not a detective, but his journey into crime-solving is just as interesting as the cases themselves. Created by Joel Emery and directed by Adam Jarrell and based on Sir Arthur Conan Doyle works, this podcast is perfect for anyone who enjoys bite-sized tales of mystery and suspense.
Sherlock & Co. is a fiction podcast by Goalhanger Podcasts.
Host:
Joel Emery (Writer), Adam Jarrell (Director), featuring Paul Waggott as Dr. John Watson
Country:
United Kingdom
Episodes count:
10
Average duration:
30'
Frequency:
Weekly
Producer:
Goalhanger Podcasts
Episodes
28-11-2023 00:29:40
21-11-2023 00:32:23
14-11-2023 00:36:48
07-11-2023 00:26:36
31-10-2023 00:35:55
Show all episodes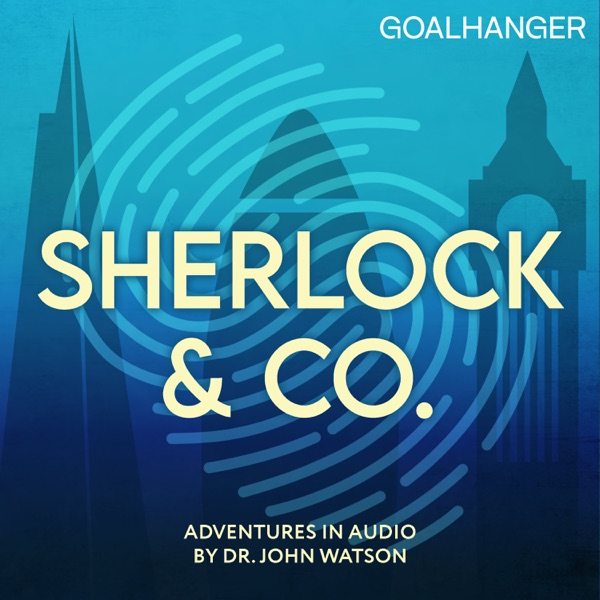 9 - Golden Pince-Nez - Part One
Sherlock & Co.