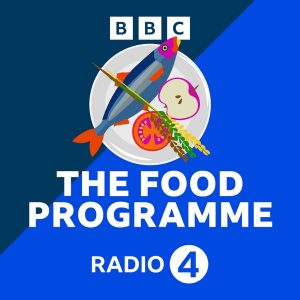 All episodes
Similar
The Food Programme is BBC Radio 4's show that exclusively investigates every aspect of our food.
The show was founded by Derek Cooper, a journalist and broadcaster who specialized in food, wine and whisky. The show is currently hosted by Sheila Dillon, Dan Saladino, Leyla Kazim, and Jaega Wise.
This show explores the production of food and the endgame; consumption. Unlike other food shows, it is not focused on cooking and recipes. Instead, the Food Programmes takes a keen look at the British food industry, and it uncovers all there is to it.
Host:
Sheila Dillon, Dan Saladino, Leyla Kazim, and Jaega Wise
Country:
United Kingdom
Episodes count:
391
Average duration:
28'
Frequency:
Weekly
Episodes
03-12-2023 00:28:26
26-11-2023 00:28:25
19-11-2023 00:28:30
12-11-2023 00:28:04
05-11-2023 00:28:14
Show all episodes
The food books of 2023
The Food Programme