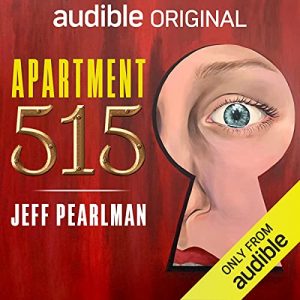 Listen on Audible for free
Try for 30 days, you can cancel whenever you want
What are the chances you are living with a murderer in the same neighbourhood, compound, or home? Apartment 515 reveals the criminal side of Rod Covlin, a professional backgammon player and single dad. So get ready to listen to a thrilling true-crime story where Jeff Pearlman narrates the death committed by Colvin and the lengths he went to hide his actions. Then, one rumour at a time, you will get to know how Pearlman uncovered the truth behind 'Mr. Balloon Animals' and his moves.
Host:
Jeff Pearlman
Country:
United States
Average duration:
20'
Frequency:
8 episodes released on September 16th, 2021
Producer:
Audible