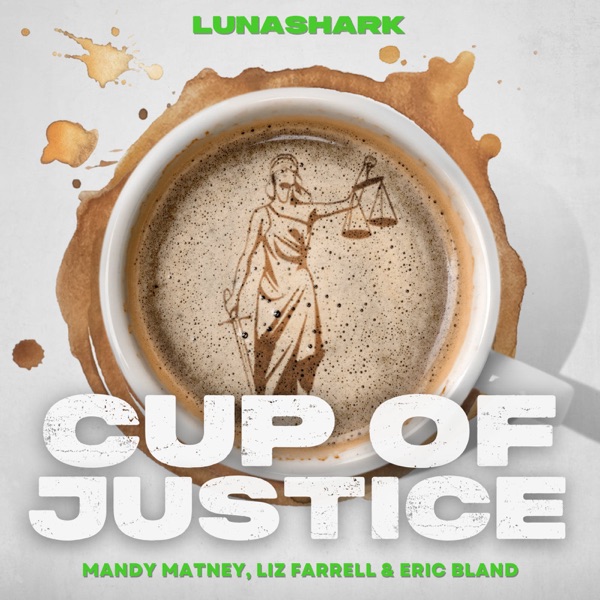 COJ #57 - Alex Murdaugh to Face His Financial Victims + Why Is Law Enforcement Focused on Becky Hill's Son and Not the Stephen Smith Case?
Cup of Justice
Who are the hosts of Cup of Justice?
Mandy Matney, a journalist from Kansas honored with awards for her work, has an impressive track record with newspapers in states like Missouri, Illinois, and South Carolina. Now residing on Hilton Head Island, she dedicates her efforts to investigative journalism with a strong focus on making top true-crime podcasts.

Liz Farrell, a South Carolina-based investigative journalist and humorist, is acclaimed for her work on cold cases and open government issues. She has been recognized by the SCPA for her captivating series, "Monster Unknown," Farrell demonstrates extensive investigative prowess. She also co-hosts and writes for the Murdaugh Murders Podcast and has been featured on major platforms like NPR, BBC News, and CNN.

Eric Bland is a distinguished lawyer, licensed in South Carolina, Florida, and Pennsylvania, who has achieved verdicts and/or settlements exceeding $105 million since 1998. An exceptional academic, he graduated summa cum laude from the University of Tampa. He ranked among the top 10% at the University of South Carolina School of Law and is recognized as a Super Lawyer in Professional Liability in South Carolina.

Which is the most popular episode of Cup of justice?
Cup of justice episode 18: Modern Day Monster - The Most Damning Evidence Against Alex Murdaugh

When The case against Alex Murdaugh is in the hands of the defense following a stern presentation by the prosecution. Mandy Matney, Liz Farrell and Eric Bland scrutinize the likelihood of Alex being found guilty and evaluate the strength of the prosecution's arguments.