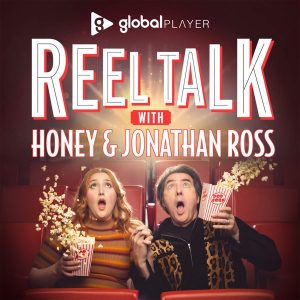 All episodes
Similar
Reel Talk with Honey & Jonathan Ross is a charming weekly podcast where the father and daughter unpack the latest in film and television. Jonathan Ross, a titan of British broadcasting, joins his daughter Honey, a creative in her own right, to offer fresh perspectives on everything from the major releases, starting with Scorsese's latest work, to the intricacies of TV series. Their banter is insightful, and they offer a mixed bag of discussions, ranging from their quirky cinema escapades for BlackBerry to the culinary delights of halloumi.
You will be treated to their takes on trending Netflix documentaries, starting with Beckham's super hit, and get to know everything else on screen, from Taylor Swift's cinematic venture to Eminem's cinematic surprises.
Reel Talk with Honey & Jonathan Ross is a film reviews podcast by Global.
Host:
Honey Ross and Jonathan Ross
Country:
United Kingdom
Episodes count:
15
Average duration:
55'
Frequency:
Weekly
Producer:
Global
Episodes
yesterday (06-12-2023) 16:38
04-12-2023 52:36
29-11-2023 17:31
27-11-2023 51:36
22-11-2023 11:33
Show all episodes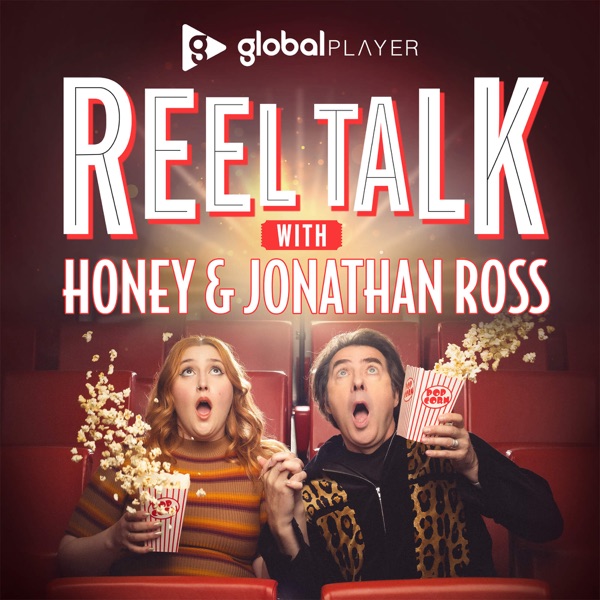 BONUS: "... He's writhing around in an old lighthouse."
Reel Talk with Honey & Jonathan Ross