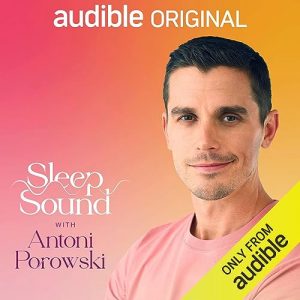 Listen on Audible for free
Try for 30 days, you can cancel whenever you want
Looking for a soothing escape to lull you into sleep? Sleep Sound with Antoni Porowski could be your next go-to nighttime listen. TV personality and author Antoni Porowski guides you through a series of immersive nature soundscapes. From a moonlit forest in Sweden to a lively storm over Montreal, the show promises a journey into relaxation. Each of the six episodes is roughly 20 minutes long, offering a brief yet impactful pause to your hectic day.
Host:
Antoni Porowski
Country:
United States
Average duration:
20'
Frequency:
Six episode series
Producer:
Audible