If you're looking for a way to stay up-to-date on nutrition research and trends, look no further. Whether you're a healthcare professional, a fitness enthusiast, or just interested in learning more about healthy eating, there's a nutrition podcast for you. In this article, we've rounded up some of the best nutrition podcasts that cover a wide range of topics, from the science of nutrition to practical tips for healthy eating. Let's get started.
Unlock peak vitality with cutting-edge nutritional science. The ZOE CEO leads guests into gut health, hormones, and wellness.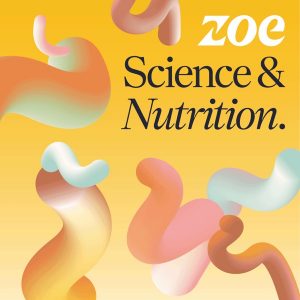 ZOE Science and Nutrition seeks the latest evidence and research behind health, nutrition, and lifestyle topics.
ZOE is a gut and blood test that measures your gut bacteria, blood sugar and fats. It is the most advanced test available on the market, and its results allow you to make the most accurate decisions regarding fixing your diet and building the best lifestyle habits according to your case.
Every Thursday, ZOE CEO Jonathan Wolf and his guests discuss various topics like wellness, cancer prevention, gut health, hormones, etc. The guest list includes leading health experts and scientists who bring unique insights, stories, and advice on reaching peak health and vitality.
Tune in and learn how science and nutrition can help you become the healthiest version of yourself.
Tired of traditional weight loss methods? Gain energy and lose weight through hypnosis as a seasoned coach guides your journey.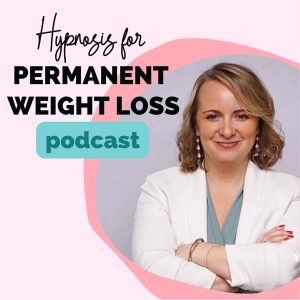 This podcast brings you a unique way of losing weight permanently. In each episode, Leslie M Thornton uses her immense experience as a permanent weight loss coach to guide you in the right direction. She explores a route that is nothing like the traditional weight loss techniques.
Hypnosis for Permanent Weight Loss gives tips on losing weight naturally and quickly. You will learn how to gain more energy throughout your day and relish the experience of taking care of your body. Thornton guides you from the beginning to the end. She takes a calm approach to help you forget all your worries about weight loss and gain a more relaxed and calm state as you begin this new journey.
Hypnosis for permanent weight loss deals not only with beginners but the advanced and already established followers of this routine. The podcast will enable you to forget all the stress and fatigue of dieting and mindful eating. So plug in to listen to the best tips from the best coach on losing weight without extreme workouts and diets.
Read also: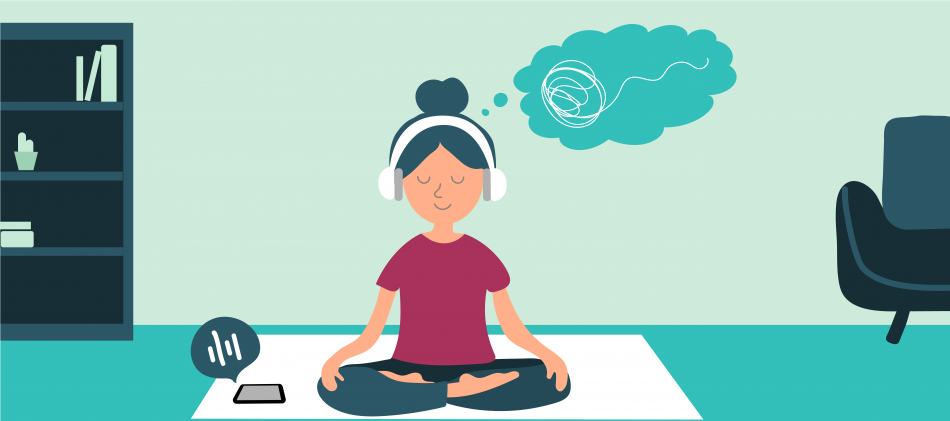 Best podcast meditations for deep sleep
Navigate a low-carb lifestyle with Dan Greef and expert guests. Discover proven benefits like weight loss and disease prevention.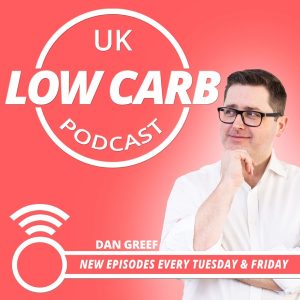 Dan Greef guides you on maintaining a diet with little or no carbohydrates. Dan Greef has been observing a keto diet for over four years now. That means he has been living a diet low on carbs but high on fat. This dieting form has many benefits, and Greef is here to take you through them. Some of its proven advantages include losing excess weight and general prevention of lifestyle diseases such as cancer, diabetes and even epilepsy and Alzheimer's disease. Being the founder of Deliciously Guilty free, a low-carb and keto bakery, he knows his way around the low-carb lifestyle.
Dan Greef brings various guests from the UK's Keto and Low Carb community, including doctors, nutrition experts and people with extraordinary stories. They have fantastic, eye-opening discussions.
The Uk Low Carb podcast has endless insights to help you improve your eating habits.
Quit sugar and regain your energy. Hear compelling before-and-after stories and learn how to embark on a sugar-free life.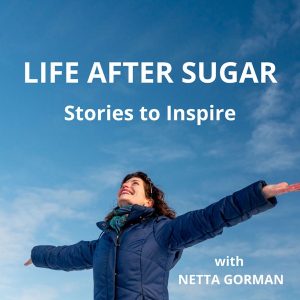 Join Netta Gorman and her After Sugar Club as she tells inspiring stories of what it feels like to live a sugar-free lifestyle. This is your place if you want to cut down on sugar but have no idea how and where to begin.
Life After Sugar teaches you all the benefits of minimizing and eventually stopping sugar intake. Learn how you will get back your lost energy, be fitter, and lose extra weight without being on a diet. Gorman also invites people who share their experiences before and after sugar.
Explore the art of fasting for health with a board-certified naturopath. Break down complex topics and tailor your fasting regimen.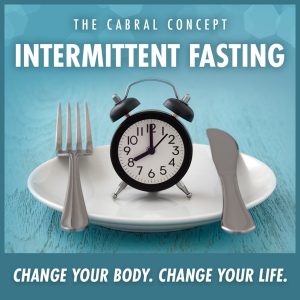 Did you know the Cabral concept? Well, me neither -not until I stumbled upon this fantastic podcast. And I am here to share the goods.
Hosted by Stephen Cabral, Intermittent Fasting deals with fasting, nutrition, and weight loss. Cabral is a board-certified doctor of Naturopathy, a medical practice that relies on natural substances to improve health. So you can see why Stephen Cabral is well-suited to guide you on diet and nutrition.
This podcast deeply explores intermittent fasting and its related practices. In addition to that, Cabral breaks down all the complicated stuff and leaves you with easy and ready-to-digest content. You will also learn who intermittent fasting is suitable for and who it is not. So grab your headset for a life-changing experience.
Shift your outlook on food and wellness. Leading experts help you navigate body confidence, mental health, and nutrition.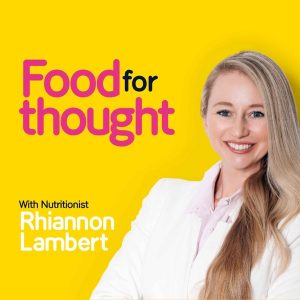 This great podcast gives you food for thought, both literally and figuratively. It is hosted by Rhiannon Lambert, who once had a life-changing experience in a clinic. After that episode, she decided to create this podcast where she gives facts and nothing but the truth concerning food and nutrition. In each episode, she seeks to unlock your potential and change your outlook on food.
She invites guests who share their various stories with you. They cover different aspects of life, including motivation, food, body confidence and mental health. She also brings leading nutrition experts who will help you have a new outlook on nutrition.
This isn't your typical nutrition talk. Dive into actionable insights on health, careers, and self-improvement from a top UK nutritionist.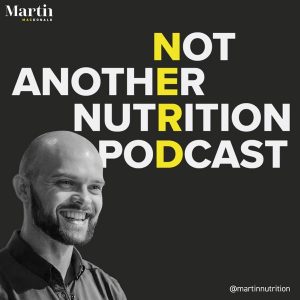 This is just not another nutrition podcast. Instead, Martin MacDonald brings you a different experience regarding nutrition. He is the founder of Mac-Nutrition, a top nutrition consultancy in the United Kingdom. His immense knowledge and experience touches on food, which he shares with you in this engaging listen.
Get lots of actionable content from a wide range of topics. As much as the host majors on nutrition, he often branches out and gives insights on careers, business, parenting and self-improvement.
I'm sure these podcasts will help if you want to learn more about nutrition and improve your eating habits. Do you already have your number one podcast about healthy food?
Share: