Are you a cricket fan looking for the best pods to keep you updated on the latest cricket news and events? Look no further! This article has compiled a list of the 9 best cricket podcasts for your 2023 listening list. From stories of legendary players to interviews with top international teams, these shows offer an exciting range of cricket-related content. So get ready to plug in and get your cricket fix!
An unconventional take on cricket culture by three Aussie writers. Weekly insights and humor make it a must-listen for any cricket fan.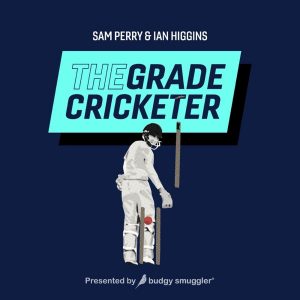 This show offers you nothing but an irreverent look at cricket and its culture. Hosted by three Australian cricket writers, Sam Perry, Dave Edwards and Ian Higgins, The Grade Cricketer dives deep into the cricketing world. But they do it with a fresh look and in a delightful way.
Each Tuesday, they tackle issues from the professional to the grade cricket level. With unique insights, analysis and the occasional joke, this weekly podcast is essential for any cricket fan.
Bi-weekly cricket chatter for English cricket enthusiasts. The weCricket team ensures you never miss an update.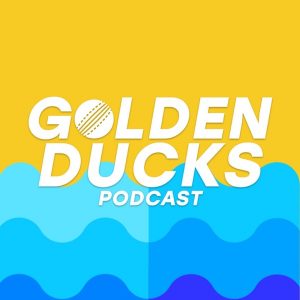 If you love cricket, you can't afford to miss any of the Golden Ducks episodes. Golden Ducks is another fantastic show hosted by the weCricket team. This squad of cricket fanatics keeps you up to date with all the news in the English Cricket world.
Join in the conversation to comprehensively analyze all games and test matches. This is home for both newbies and professionals. Each episode has something for everyone. Tune in to also get reviews of all-white ball games.
The episodes run two times a week to ensure you stay informed on all events happening mid-week. If you wish to watch the heated, hilarious, and engaging conversations, visit the Golden Ducks YouTube channel.
Cricket meets mental health in this biweekly podcast. Short, informative episodes discuss fitness and more, featuring interviews with sports heavyweights.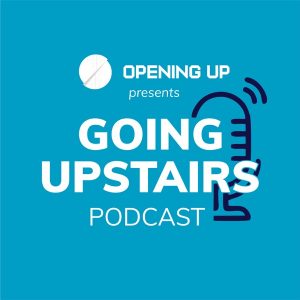 Going Upstairs is a weekly podcast by Opening Up Cricket. The show is geared towards cricket fans who want to learn more about the sport. In addition, the short and brief episodes discuss many sports and mental health-related topics from some of the sport's biggest names.
In each episode, the host discusses different aspects of cricket, from the game's history to the rules to the latest news in the cricket world. They also interview guests who are experts in various areas of cricket.
Fitness is another big topic on the show, as they chat with cricketers about keeping themselves in shape during the long season.
Former England cricketers talk about weekly cricket news. Wednesdays come alive with expert opinions and big-name guest insights.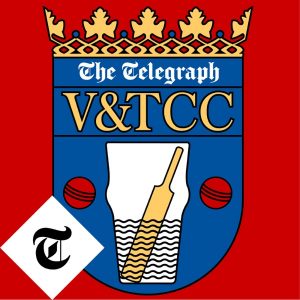 One of the most popular cricket podcasts, The Vaughany and Tuffers Cricket Club, is hosted by two former England international cricketers: Phil Tufnell and Michael Vaughan.
They discuss the latest cricket news in each episode and offer expert opinions. They also invite special guests to join them in each episode so that you can get insights from some of the biggest names in cricket.
Catch up with this podcast every Wednesday for a roughly 50 minutes show. There is so much celebration of the game, and you might want to start playing cricket if you're a die-hard fan.
Weekly cricket discussions by seasoned journalists. Hear predictions, cricket stars interviews, and the latest fixtures and results.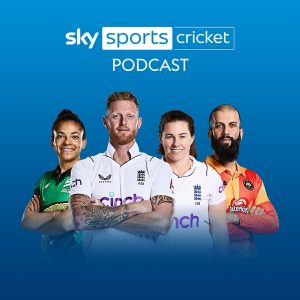 This podcast is a weekly discussion about cricket by journalists and commentators. They talk about the latest news, gossip, and more in the sport, as well as upcoming fixtures and results.
In addition, the hosts give their thoughts on the forthcoming matches and predictions for the rest of the series. Moreover, they also interview some of the biggest names in cricket, so you can get all the latest insights from the people who know the sport best.
Some of the celebrated guests hosted by this podcast include Adil Rashid, Moeen Ali, and more. So, catch up with the Sky Sports pundits weekly for your cricketing dose!
Weekly cricket analysis featuring Neil Manthorp and Steve Harmison. Tune in on Tuesdays for in-depth takes and interviews with experts.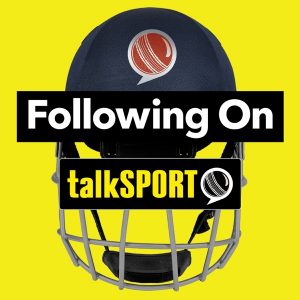 Following On Cricket Podcast provides listeners with an in-depth analysis of all the latest cricket news and events. In addition, Neil Manthorp and Steve Harmison offer their own expert opinions on the sport's goings-on. This makes for an informative and entertaining show that cricket fans will enjoy.
Some prominent guests they have hosted on the show include John Norman, the England test captain Ben Stokes.
You can spare approximately 50 minutes every Tuesday and catch up with the latest episodes of the Following on Cricket Podcast.
Go beyond the game with weekly episodes exploring cricket's stories and culture. A mix of interviews and analysis by Simon Hughes and Simon Mann.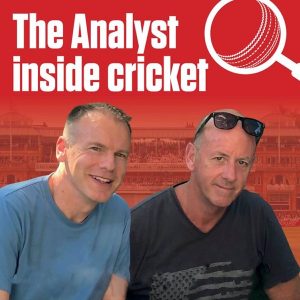 The Analyst Inside Cricket promises to go beyond the game and explore the stories, people, and culture that make cricket what it is. Hosted by Analysts Simon Hughes and Simon Mann, the podcast features interviews, comments, and analyses from some of the biggest cricket celebrities and international players.
The show has become one of the most popular cricket podcasts in the world. The episodes are short for approximately 45 minutes each and are released every Wednesday morning. This means you get to enjoy a weekly dose of cricket chat and catch up on the latest news and stories from around the world.
A lighter look at cricket, seasoned with comedy. Weekly insights, tales from cricket legends, and player interviews make it a cultural feast.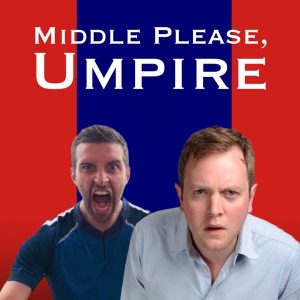 Middle Please, Umpire is your cricket podcast, hosted by comedian Miles Jupp and World Cup-winning bowler Mark Wood. Every week, they offer expert insights, tales from cricket legends, and analysis of the latest games with a comedic touch. It's your perfect weekly dose of cricket culture and humour.
In each episode, they discuss the latest news and events in cricket and offer fun yet expert opinions.
In addition, each week, they have an interview with the denoted guest players such as Liam Plunkett.
Generally, this pod is a light-hearted look at the world of cricket, featuring more than just interviews with cricket players and personalities, sketches, and comedic commentary on the sport.
A biweekly podcast covering international cricket news and IPL updates. Informative and entertaining.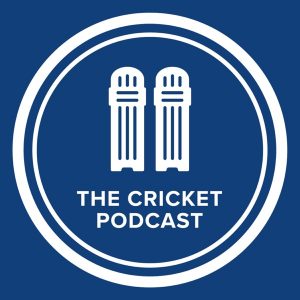 The Cricket Podcast is a weekly podcast that covers all things cricket. They discuss international news, reactions to games, and interviews with players and coaches. They also cover the IPL, a professional Twenty20 cricket league in India.
This podcast is a perfect option for any cricket fan who wants to stay informed and entertained simultaneously. Moreover, this podcast has so much about cricket history and current events.
The Cricket Podcast launched in early 2019, is among the most popular cricket podcasts and has been nominated for several awards. Episodes are released twice a week and last about 40 minutes.
So, there you have it, our top picks for cricket podcasts not to miss this season. There is so much to learn from these shows, so be sure to give them a listen. You can't afford to miss out on any action this season!
Share: