There's nothing better than going for a visit to your favourite national park or nearby sanctuary. The untamed and captivating moments you spend in the wildlife are what we need to unwind after an eventful day. Nothing beats time spent in nature, from the beautiful landscape views to the untamed outdoors. However, our daily engagements prevent us from enjoying wildlife as often as we would like. The best way to relieve these experiences is to listen to the following podcasts.
Explore the relationship between nature and creativity through expert storytelling on wildlife, botany, and environmentalism.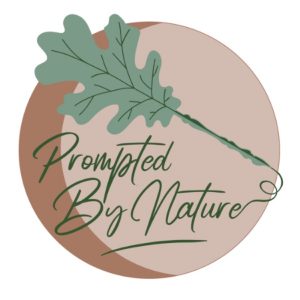 Are you longing for your next wildlife trip to your best game destination? Prompted by Nature is a show that brings you the authentic wild feeling through creative storytelling. Prompted by Nature is a hub of exciting, entertaining, educational, and captivating stories on how nature connects with creativity. The show displays how you can incorporate your love for nature into your daily activities. There is no better way to unpack all the day events than finding a quiet space and listening to stories from Wildlife experts, botanists, herbalists, naturalists, and environmentalists.
Explore the River Thames from every angle—history, environment, and wildlife—with insights from local experts.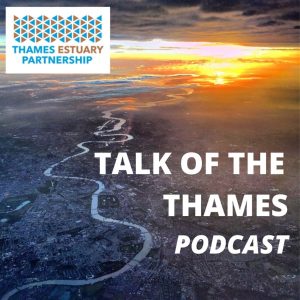 This show is all Thames, an iconic river flowing through southern England, including London. The river is of paramount significance. Talk of the Thames examines it from all angles, from its history to environmental issues and wildlife. Chloe Russell, a Communication Officer at the Thames Estuary, will take you through an insightful adventure of the river.
Chloe interviews the workers around the Thames Estuary who are more than willing to break down all the essential aspects. Therefore, if you wish to learn about the dramatic River Thames, Talk of the Thames is the place for you.
Embark on weekly adventures into wildlife and nature conservation through engaging interviews with natural science experts.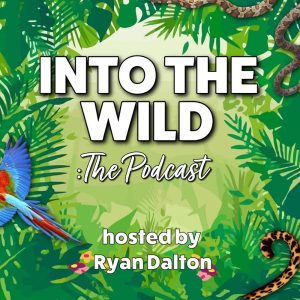 †Here is a show dedicated to taking you on a wildlife and nature adventure. Ryan Dalton's unique communication and interview skills make it effortless to listen in to the various experts in the natural science fields. These conversations cover everything related to Wildlife & Nature, from fascinating specie facts to more complicated and informative topics.
Into The Wild is the right place to learn all things nature related and get the most relevant updates on wildlife conservation.
Get up close with tales of astonishing encounters with big cats in Britain, examining their adaptation and people's real-time reactions.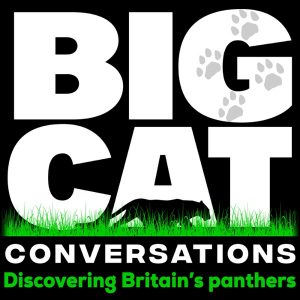 Has a panther, puma, or lynx ever sneaked up on you? What was your reaction? How does it feel coming face to face with these big wild cats? The only place to get answers to these exciting and captivating questions is at Big Cat Conversations.
The show provides a podium for witnesses who experienced surprise encounters with these alpha animals. These stories bring out people's real-time reactions and emotions, including from their pets and from other animals. In addition, the show discusses how the big cats are adapting to their new home in Britain.
Your passport to the untamed world: fascinating stories from a Natural History photographer exploring the passion for wildlife.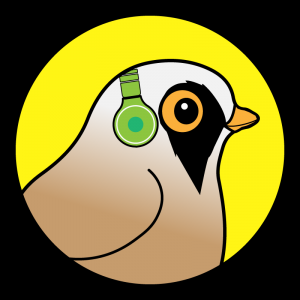 There's no better host to bring you authentic wildlife experiences than Jack Perks. Jack is a renowned Natural History photographer who's spent most of his life in the wild spaces. He presents The Bearded Tit's Podcast, a show where he brings fascinating jungle stories to your workplace, car, home, etc.
Jack hosts presenters, scientists, conservationists, and artists who give honest, memorable moments and background stories that drive their love for nature. These are the stories you need to teleport to the relaxing nature world.
Indulge your bird-watching hobby with expert tips on identifying species and understanding calls.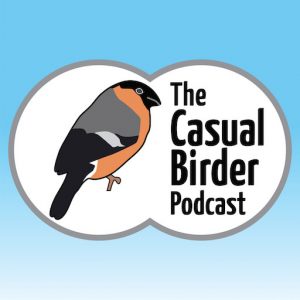 Bird lovers will treasure each episode of The Casual Birder Podcast. Suzy invites you to watch her magnificent garden's exciting birds in Southern England. She wants to show you how to quickly identify bird species, learn their behaviours, and understand their calls and songs.
If you are looking for a way to get a breather after a long day, Suzy offers the best you could dream of. The Casual Birder episodes feature conversations with bird experts and enthusiasts who provide educational and entertaining bird content. Join the bird lovers' community, and hear stories from other birders worldwide.
Discover a deeper connection with nature through personalized stories that keep your love for the outdoors alive.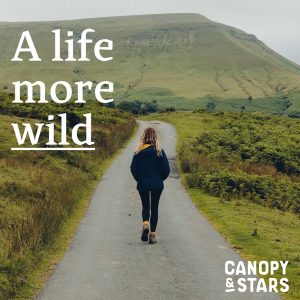 It's time to go outside and take a nature walk with some fascinating people. A Life More Wild takes you to relax in outdoor spaces through unique stories and experiences. If you're looking for a better way to connect with nature, the episodes will keep your treasured nature experiences alive even during your busiest days.
A Life More Wild talks about everything in nature, from planting trees to love and loss. The show's guest list is impressive, and there is no better way to interact with the wildlife and nature experts than listening to each episode.
If you are a wildlife and nature lover, there is a way to turn your dull days into fun and exciting moments. You can teleport deep into the woods; the best way is to listen to these seven podcasts. Each option contains compelling stories that will keep you entertained and bring you an authentic natural feel, no matter where you are.
Share: