Dogs have a unique ability to make us happy and are "man's best friend." They love sitting by our sides and engaging in whatever activity we're doing. However, is your fluffy friend happy? Are they eating right? Is there any health concern? What is the proper daily routine? These and many other questions have crossed our minds, most of which we have no answers to. Wouldn't it be superb having an expert on speed dial to answer these burning questions about our dogs? We will tell you which are the six bests podcasts about dogs to get the best information.
Decode your dog's mind with expert advice, from tackling puppy blues to separation anxiety. The ultimate guide for dog owners and trainers.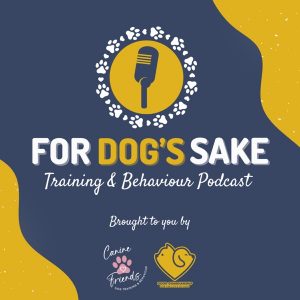 Here is a podcast that covers dog training, from handling puppy blues to separation anxiety. For Dog's Sake is a show that every dog owner or trainer can't afford to miss. Each week, Louise Campbell and Jay Gurden comprehensively unpack different topics in the dog training and behaviour world. Their vast experience and expertise make them the right people to guide you in understanding your dog.
Louise is an award-winning dog trainer and behaviour consultant, and Jay is a behaviour consultant and family dog mediator. Together, they bring you the best tips to help you train your canine friend more efficiently and get better results.
Unwind with pet professionals in a weekly chat covering everything from dog training to breed-specific advice.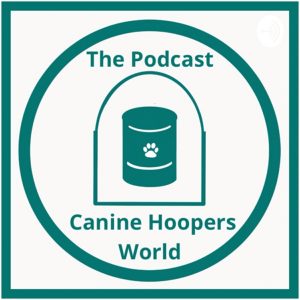 Do you ever wish to have an open and relaxed chat with pet professionals and discuss the ups and downs of dog training? Then, canine Hoopers World is the place to be. Everyone's invited to the Hoopers' party that takes place every Wednesday. So feel free to tag your fluffy friend along, regardless of breed or age.
Canine Hoopers World has helped many dog owners connect better with their pets through fun-filled activities like hoopers. The Show is on Season 3, and there is no better place to find advice from the best dog trainers in the UK, USA, Spain, and Australia.
Real-life solutions for busy dog owners. Transform your pet's training through engaging games and expert tips in snack-sized episodes.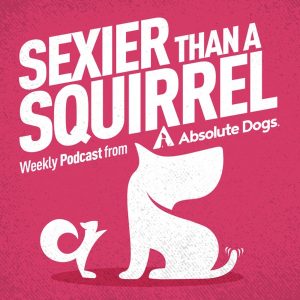 Are your busy day-to-day schedules keeping you far from your pet? Do you feel like you don't train and exercise your dog enough? Training lulls happen, and there is a way out of all the confusion. Sexier Than A Squirrel is here to help you reconnect with your hairy buddy. You will keep the motivation to teach them while having fun.
Tom Mitchell, a veterinary behaviourist, and Lauren Langman, a professional dog trainer, create time every Tuesday to present practical ways to transform training, challenges, and progress through exciting games. Tune in to listen to professional dog trainers and experts who will share tips and tricks on effectively training your dog.
A one-stop resource for understanding different dog breeds and tailoring your training methods. A complete guide with first-hand experiences from fellow dog lovers.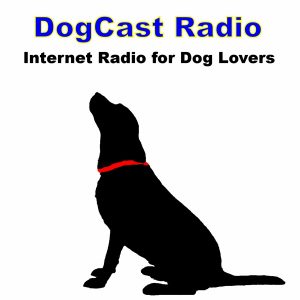 If you love your dogs and wish to create the ideal environment for them, listen to the DogCast Radio episodes. The Show provides a comprehensive profile analysis of dog breeds and presents personalized training information and tips. These sessions also feature interviews with dog owners who share their dog training experiences.
Whether dealing with an overly active puppy or a retired martial dog, DogCast Radio is the place to learn how to handle them and manage their training sessions.
Quick, practical answers to all your dog training questions. A fantastic source to understand your canine companion.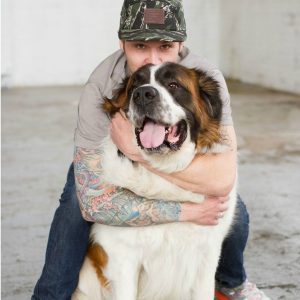 How many times have you found yourself wondering what your dog is thinking? Tom Davis understands you! Tom wants you to connect and communicate better with your pet through the No Bad Dogs Podcast. Each episode aims to bring you closer to your dog, thanks to practical dog training tips and information.
The Show is here to turn all the struggling moments into fun and practical dog training sessions. So if you ever feel stuck, frustrated, or unsure of what to do, Tom Davis and his team of dog experts are one call away.
Get a sip of dog training reality with first-hand stories that resonate with the struggles and joys of dog ownership.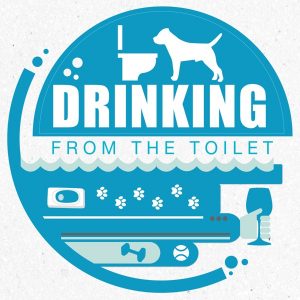 All dogs need to undergo training to keep them safe and communicate better. These sessions can be demanding, although rewarding in the end. After a day of getting your pet in check, you need to grab a drink and relax. There's no better way to spend this time than listening to Drinking From the Toilet sessions that bring you behind-the-scene dog training stories.
The stories bring out the reality of dog behaviour teaching and training, and there are chances you are familiar with these events. Drinking From the Toilet is the friend you need; a friend who gets you and wants to make things fun.
Dog podcasts have made connecting and learning more about our pets effortless. Above are some of the highly recommended shows to listen to. These options cover everything, from puppy training to the importance of proper nutrition. There is something for every dog lover to enjoy.
Share: