In today's fast-paced world, staying ahead of the game in the business world can be challenging. Fortunately, many entrepreneur podcasts will help you keep up with the latest trends, learn from successful business leaders, and gain valuable insights into the industry.
In this article, we've compiled a list of the 2023 must-listen podcasts for entrepreneurs to help you grow your businesses and stay ahead of the curve.
Aspiring entrepreneurs, tune in biweekly for a potent blend of motivation, success strategies, and actionable business advice.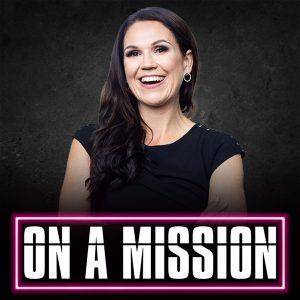 This pod is the perfect podcast for aspiring entrepreneurs: each episode is packed with motivation, information and actionable advice.
Every Monday and Friday, Ellie McKay interviews top performers worldwide to provide valuable insights and lessons on achieving success.
In addition, you'll learn what it takes to be successful in a competitive marketplace and how to implement similar tactics in your own business.
Ellie's story is one of the most inspiring ones, showing all the willpower and creativity it takes to become a remarkably successful woman. Ellie is a mother of three who has built her businesses from the ground up. Her message is what you need to start the journey to financial freedom today.
Unscripted, raw insights from a self-made millionaire. Listen bi-weekly for entrepreneurial wisdom and life lessons to ignite your ambition.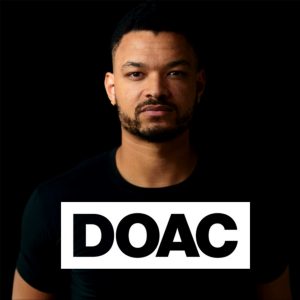 The Diary of A CEO with Steven Bartlett is a podcast with more to offer. It is a top-ranking business podcast hosted by Steven Bartlett. He is a millionaire and the founder of Social Chain, a social media marketing agency he built after dropping out of college. He is also an investor, speaker, content creator and Sunday Times bestselling author.
Bartlett follows no script in this podcast as he freestyles while delivering content. Instead, he focuses on inspiring new and upcoming entrepreneurs by sharing his experiences and life lessons.
Guests from different backgrounds are also invited for conversations. They discuss how challenging it is to succeed in life, the hardships one faces, the stumbling blocks in one's path, and the risks one might have to achieve ambitious goals. The insights are raw and honest and might be what you need to jumpstart your entrepreneurial journey.
Being one of the most outstanding podcasts in Europe, this show offers unrivalled content, and the guest list makes it a must-listen.
Of course, the occasional jokes are just a cherry on top.
Craving more exposure and influence? Weekly episodes packed with business strategies and actionable insights to make you unmissable in your field.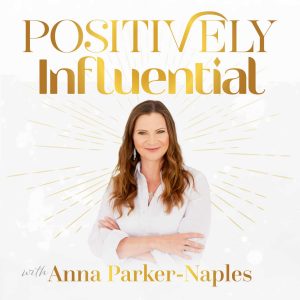 Being an entrepreneur can be hard sometimes, as it comes with many responsibilities, risks, and challenges. Listening to podcasts is a perfect way to cope with them.
Positively Influential with Anna Parker-Naples is one of those shows that shall be high on your list.
It fills you with confidence and shares with you top business insights. Moreover, it provides information in a way you can immediately use it in your business.
Anna Parker-Naples is a British entrepreneur, business coach, and host of the Entrepreneurs Get Visible podcast. Her show is a must-listen for people who want more exposure, influence, and revenue. One episode at a time, she shares insights, techniques, methods, approaches and stories from top entrepreneurs to help you evolve more visible in your area. So if you're building a personal brand, looking to increase your credibility, and becoming an expert, listen to this podcast.
Unlock the balance between mindful marketing and living, with weekly episodes dissecting the influence of marketing on our daily lives.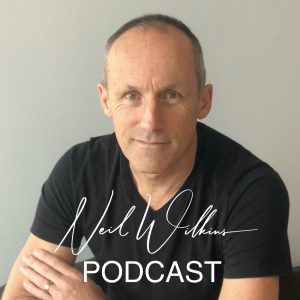 We all know marketing's importance, but we hardly recognise how it influences our daily life. As a result of extensive marketing in today's society, marketing also contributes to improving our lives. Still, sometimes we can get lost in between mindfulness and heedlessness.
In this show, Neil Wilkins discusses specific marketing topics that can help us mix mindful marketing and mindful living. These two should be in balance to reach success in every aspect.
Neil Wilkins is a marketing consultant with 35-year experience in the most extrovert industry in the world. He has over 4500 students worldwide and works with business people and individuals who want to use the best marketing techniques to reach their goals in business life.
Alan Donegan breaks the mold on debt-free entrepreneurship. Weekly episodes offer pragmatic tips for start-ups to sidestep debt traps.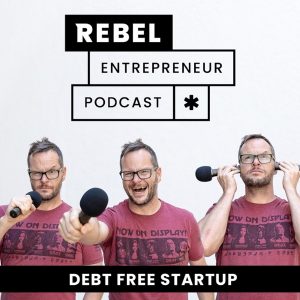 Rebel Entrepreneur is a series of helpful information on beating traditional expectations and starting a debt-free entrepreneurship journey. Alan Donegan is here to break beliefs and guide you throughout. Donegan learned this the hard way and took 12 years learning the business space seeking the best way to begin a start-up without falling into the debt traps. One typical problem start-ups face is debt management, which has made some businesses dissolve or get auctioned.
Learn from Alan's and other well-established entrepreneurs' experiences the best practices, tricks and tips on creating a self-dependable business. This podcast offers practical solutions to almost 1 million entrepreneurs in 5 countries. The coaching series helped them establish the most diverse companies, from food trucks to photography studios and everything in between.
Step ahead of the curve with Martin Piskoric's unique blend of storytelling, coaching, and financial awareness, aimed at modern entrepreneurs.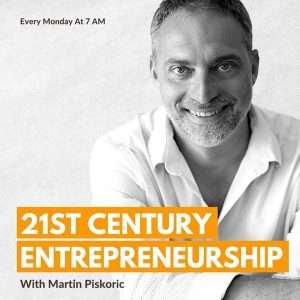 Here is an award-winning podcast that provides exciting interactions with successful leaders and entrepreneurs.
In each episode, Martin Piskoric shows the exceptional story-telling skills he learned from his father and mastered through the years. With over 30 years of experience, he is a very seasoned broadcaster.
He also uses some techniques that he learned in his coaching career. He employs a unique and effective way of holding the interviews where he focuses on three main points: the ideal mindset and daily routines, how to be different from others and make a profit, and the challenging business moments.
21st Century Entrepreneurship is a great mix of communication, coaching and financial training.

A classic, weekly deep-dive with high-performers from diverse fields, offering more than just business insights but a holistic approach to success.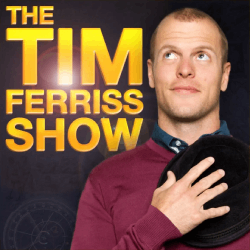 Perhaps you have found Tim Ferriss in one of his many lines of work. Maybe you have read his bestselling book, The 4-Hour Workweek, which has been translated into more than 40 languages. May this be or not be the case, here is a chance to experience his greatness.
Tim Ferriss has hosted one of the most successful podcasts over time. He tackles and handles various topics that any entrepreneur or businessperson will find interesting and learn from on his show.
The Tim Ferriss Show is majorly conversational. The famous writer and entrepreneur talks for about two hours in each episode with high-performers and individuals from almost every field, industry, and niche.
Ferriss deconstructs their paths to success and gives you the inspiration and tips you might need. He also understands the process from a personal perspective, given the various hurdles he has had to jump to be at the level he is right now. In each conversation, Tim Ferriss shows that he is a great interviewer.
On this show, you will learn more than just business. There is plenty to learn from sports, entertainment, television and film, startups, and more.
Read also: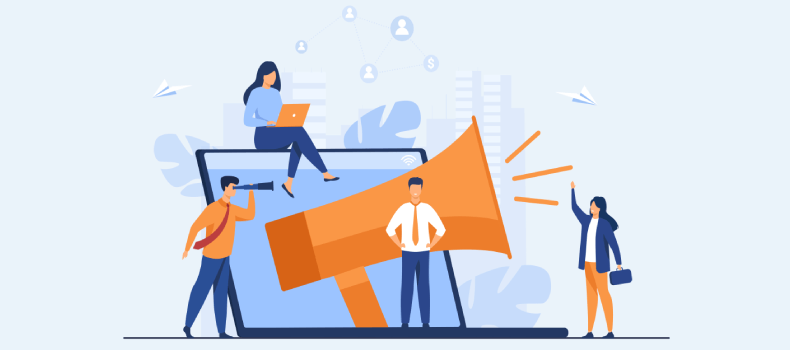 Top Digital Marketing Podcasts to Up your Game in 2023
A masterclass in entrepreneurial finesse. Gain wisdom from industry titans and fuel your business journey.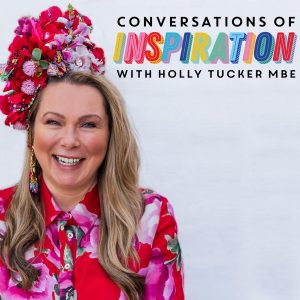 Want some great advice and inspiration? The award-winning Holly Tucker MBE has got you in this top-ranking podcast. She interviews outstanding people in every episode as she unearths the good and the bad these people have faced.
Tucker is the founder of Holly & Co and notonthehighstreet.com. In addition, she is a writer, and her notable books include Shape Up Your Business and Build a Business from Your Kitchen. She showcases her ability to unearth and expose the various truths behind successful entrepreneurship and proper business management.
Conversations of Inspiration features powerful and sincere talks from founders, creatives and entrepreneurs from all over the United Kingdom. A handy feature of this podcast is that the episodes are titled with the day's topic, the guest and what company they founded.
Especially female entrepreneurs will love this listen because Holly Tucker explores female intuition in business and how it has helped her achieve her goals.
Daily business insights and marketing strategies from an experienced entrepreneur, offering motivation and guidance to fuel your professional journey.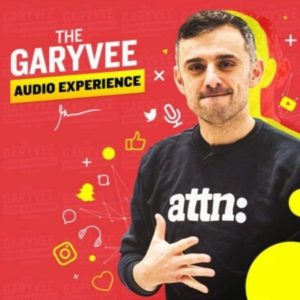 You can't talk about the best podcasts for entrepreneurs without mentioning The GaryVee Audio Experience. This podcast is a collection of Gary Vaynerchuk's best speeches, Q&As, rants, thoughts on business, motivations and interviews.
Gary Vaynerchuk is a successful businessman, public speaker, investor, and CEO. He grew his family's business to a sixty-million-dollar empire. That said, there is so much to learn from him.
Vaynerchuk commentates on very many spheres in the business world. He also interviews guests on the most diverse topics, from branding choices to the right business decisions, marketing strategies and investment approaches. Gary Vaynerchuk also includes episodes from his WEEKLYVEE video series. That series records his interviews and conversations, where you will find great value.
Listening to people who have built their empires from scratch is undoubtedly one of the most inspiring experiences. We hope the above podcasts will help and give you unique insights and actionable advice. Feel free to leave a comment or ask questions below.
Share: