Welcome to our guide to the best motivational podcasts. Whether looking to improve your career, relationships or overall well-being, these pods inspire and motivate you to reach your goals. These shows feature experts in various fields, from self-help gurus and business leaders to personal development coaches. They share their insights, tips and advice to help you succeed in all areas of your life.
So, let's get started and find the perfect podcast to give you the extra push you need to succeed.
Sharpen your communication and networking skills through captivating interviews with experts in relationships, business, and self-improvement.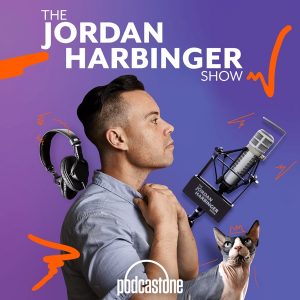 Unlock the secrets to success with The Jordan Harbinger Show. Three times a week, Jordan Harbinger sits down for an hour with leaders, entertainers, scientists, athletes and other fascinating guests to uncover their wisdom and turn it into practical advice that you can use to make your work more effective, your relationships more profound and your life more fulfilling.
Each episode allows you to take advantage of in-depth conversations with guests like Ray Dalio, Bill Nye, Mark Cuban, Kobe Bryant and Neil deGrasse Tyson.
Daily business insights and marketing strategies from an experienced entrepreneur, offering motivation and guidance to fuel your professional journey.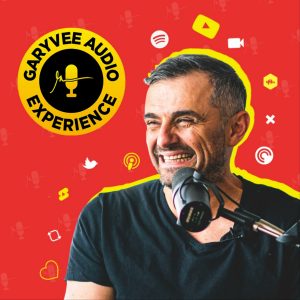 This podcast is hosted by Gary Vaynerchuk, an entrepreneur, CEO, investor, public speaker, and vlogger. The host has vast experience in business matters, offers inspirational and motivational talks and provides valuable strategies. The GaryVee Audio Experience provides much-needed information on marketing and business issues. This podcast gives the perfect audio experience for those seeking insight into business-related activities, from using your current customer base to finding new ones to handling laziness.
The host goes out of his way to provide inspirational podcasts by tackling current social issues, such as dealing with stagnated progress and examining what top entrepreneurs are doing to make them just that; top entrepreneurs. In addition, he analyses what various businesses have done to grow in highly creative, easy-to-understand, and friendly language. With a mixture of keynote addresses and advisory podcasts, GaryVee is one of the best motivational podcasts about business.
10-minute wisdom doses. Listen to legends like Kobe Bryant and Jay-Z. A weekly go-to for quick, potent inspiration.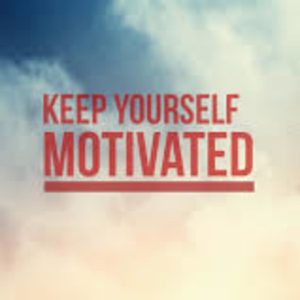 Just from the name, it is evident that this podcast is solely dedicated to providing encouragement, motivation, and inspiration. This highly-ranked podcast has the right content to give you the drive and required mindset in your journey toward your goals.
This podcast handles pressing issues such as quitting your job, and leads you to focus on yourself instead of others. It features motivational speeches from famous successful people like Kobe Bryant, Jay-Z, Steve Harvey, Eric Thomas, and Jordan Peterson. It is a collection of great lessons from remarkable people and is effortlessly fabulous in giving you impetus.
It also handles self-love, breakups, and how to pick yourself up after losing someone. This is an excellent compilation of videos that will motivate you toward self-improvement. Motivational and Inspirational is undoubtedly one of the best podcasts out there.
Read also: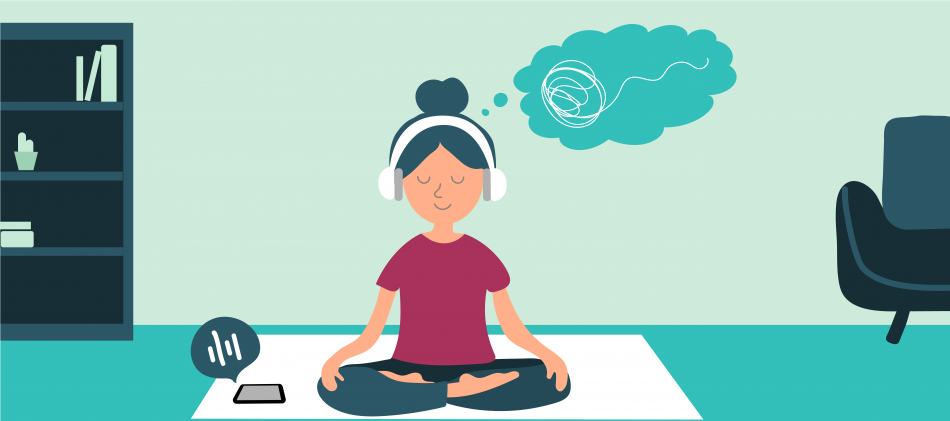 Best podcast meditations for deep sleep
A masterclass in entrepreneurial finesse. Gain wisdom from industry titans and fuel your business and life journey.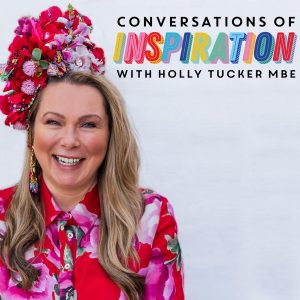 In all honesty, this is a brilliant podcast that genuinely lives up to its name and is very insightful and empowering. It is hosted by Holly Tucker MBE, who, throughout the last 16 years, has been empowering small and micro-businesses and helping them grow all over the United Kingdom. She is the founder of notonthehighstreet and Holly & Co. She holds discussions that cover a wide variety of topics that cover the intricate details of building a prosperous enterprise and a life you can be proud of.
She invites various guests who have the technical know-how and oral skills to give unique pieces of advice. Conversations with people such as Richard Reed CBE, Fearne Cotton, Joe Wicks, and Julie Deane are, without a doubt, bound to give you new ideas and powerful motivation.
She asks all the right questions at the right time and gets to the heart of what makes these guests successful in whatever they do. In addition, to show how diverse it is, it has programs dedicated to improving modern women, including aspiring entrepreneurs. Isn't that just awesome!? So whether you are well established, a new business owner, or aspiring, Conversations of Inspiration is an absolute must-listen.
Dive into the science and art of self-improvement with a wellness guru and explore topics ranging from veganism to intellectual curiosity.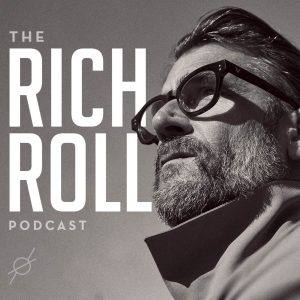 This is a master class on self-improvement. It is hosted by Rich Roll, a wellness evangelist, bestselling author, professional and personal development pro, and an ultra-athlete. He is relatable, funny, and wise, delivering his content with great intelligence.
The conversations are thoughtful, engaging, at ease, and entertaining, with plenty of nuggets since he is open-minded. The expert guests, such as Anna Lembke and Eric Adams, share some of their experiences and give insightful thoughts on becoming better.
Vegans are not left out in this plausible podcast, given the host is a vegan. The Rich Roll Podcast is a collection of in-depth and well-handled interviews that touch on all self-betterment aspects you don't want to miss.
A quick, impactful guide to developing a winner's mindset, focusing on habits, health, and goal-setting for overall wellness.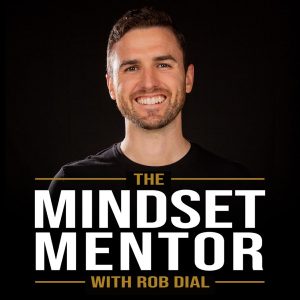 If you have been looking for significant excerpts that are impactful, then this is the podcast for you. Hosted by Rob Dial Jr., this podcast is set up perfectly to give you the winner's mindset, hence the name The Mindset Mentor.
The host uses his powerful voice to inspire the audience to be more mindful and recommends essential steps in becoming a goal-oriented individual. He has excellent delivery, and the sessions are usually on point, with great reminders on habits, health, goal setting, and healing. This is the must-go podcast for short and to-the-point self-help podcasts.
An uplifting blend of life advice and Law of Attraction principles. Ideal for manifesting a fuller, happier life.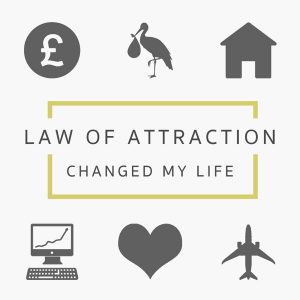 Funny, carefree, and inspiring. This podcast focuses on the law of attraction and uses its principles to better people. It is hosted by Francesca Amber, and she exudes positivity in an encouraging, motivating, and yet grounded manner.
She gives a bounty of advice on mending broken relationships, working hard, manifestation, and coping with overwhelming situations. She also analyzes famous inspiring stories such as Denise Phillips' Meghan Markle and Jennifer Lopez's. She talks about love. Yes, LOVE. And she brings on Paul C Brunson, a renowned expert in love matters.
If you are an avid reader and a book lover, this is the place for you. The host recommends several life-changing books guaranteed to give your life a turnabout. The Law of Attraction Changed My Life podcast is a must-listen for women and mothers.
Tailored for high-achieving women, this podcast tackles imposter syndrome, self-doubt, and social constraints with transformative conversations.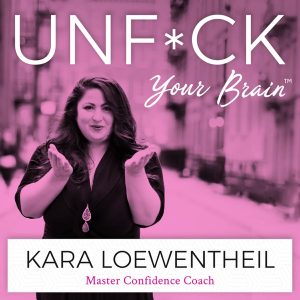 Kara Loewentheil presents a podcast for high-achieving feminist women who experience challenges, anxiety, imposter syndrome, and self-doubt. She is a Master Certified Confidence coach who teaches her audience how to beat social constraints and conditioning, overcome self-criticism that is uncalled for, and become more confident, secure and self-believing individuals. Like any other high-ranking podcast, great guests are invited for even greater, more fulfilling conversations handled easily; thus, a relaxing atmosphere is set. Kara Loewentheil diversifies into dating, rejection and love, and she holds this talk with Clara Artschwager. She also talks about patriarchy and its place in this modern age and how to unlearn it. Given that one's self-belief is constantly tested, UnF*CK Your Brain is a vital source of empowerment. I would recommend this show to anyone looking to be inspired because of the precious content.
A gym in audio form, teaching you nutrition, mental resilience, and fitness leadership, hosted by a former army lieutenant turned CEO.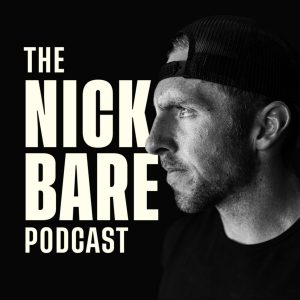 Hosted by Nick Bare, the founder and CEO of Bare Performance Nutrition, this great podcast focuses on nutrition, gym mindset, fitness, supplementation, and leadership. He gives a great perspective on working hard, training and fitness and offers crucial life lessons. All aspects of fitness are touched on by him and the various guests he invites to the show.
As a former lieutenant in the army, Nick is poised to learn more about resilience and discipline and willingly shares his experiences in a friendly and motivational manner. In addition, he offers real-life goals that have already proven essential in the fitness journeys of many across the globe.
The Bare Performance Podcast introduces the Go One mentality explained in the episodes. With all the fitness and positivity coaches invited, this is top-ranking amongst self-improvement podcasts and is a must-listen for all fitness enthusiasts.
These are, by far, the best motivational and self-help podcasts. They cover people from all walks of life and help address all mental health and stability matters. Hopefully, this list was of great help, and any feedback will be appreciated.
Share: