If you are a teacher looking for pod inspiration, look no further. We made a list of the best podcasts for teachers, covering topics like classroom management, teaching strategies, and more.
Whether you're a veteran educator or a newbie looking for advice and support, these podcasts for educators are excellent professional development sources. So grab your headphones, get comfortable, and start learning!
Dive into the future of education through tech advancements with expert interviews spanning AI, VR, and more.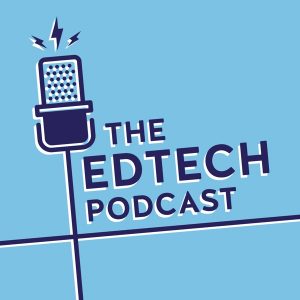 The Edtech Podcast explores the intersection between technology and education. In each episode, Sophie Bailey interviews inspiring educators, technologists, and entrepreneurs to discuss the latest trends in tech and how technology is transforming the future of education.
From virtual and augmented reality to artificial intelligence and machine learning, you'll get the inside scoop on the latest innovations and how they can improve learning outcomes. So whether you're a teacher curious about the new technical possibilities out there or an early adopter already entirely into tech, you will find helpful resources in this pod.
An essential listen for educators. Actionable insights and fresh ideas from leading minds in public education. Elevate your teaching skills now.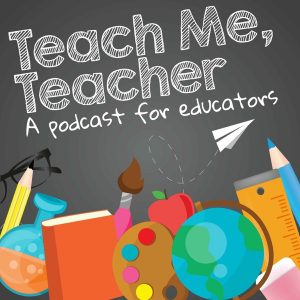 Teach Me, Teacher welcomes leaders and teachers who share their knowledge about a particular topic connected to education. It's a perfect show for teachers and listeners who want to know more about the profession and its different aspects.
No matter what level you're at in your career, Teach Me, Teacher has something for you. Learn new skills, get fresh ideas, and hear first-hand perspectives on hot topics in public education. This podcast is your gateway to becoming the best teacher with a no-nonsense approach.
This award-winning podcast is mainly designed for educators, featuring interviews with some of the top minds in the field. So, don't wait; grab your headphones, tune in to Teach Me, Teacher today and start developing your skills for a better tomorrow.
Struggling with classroom behavior? Unlock top strategies from seasoned educators to create a positive learning environment.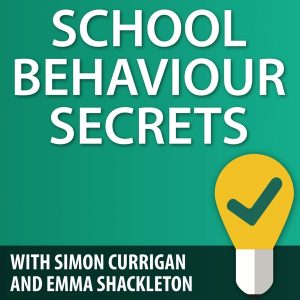 Simon Currigan and Emma Shackleton will take you through their top strategies to shift even the most challenging behaviour around your classroom.
School Behaviour Secrets is ideal for teachers struggling with behaviour management and looking for new ideas and techniques that would help them boost a positive learning environment. The hosts have a wealth of experience working in inner-city schools, so they know a thing or two about behaviour.
Each episode features nuggets of wisdom you can take away and implement immediately in your classroom. They also interview exciting guests from various education domains who share fantastic ideas to help you o unlock every student's potential.
Read also: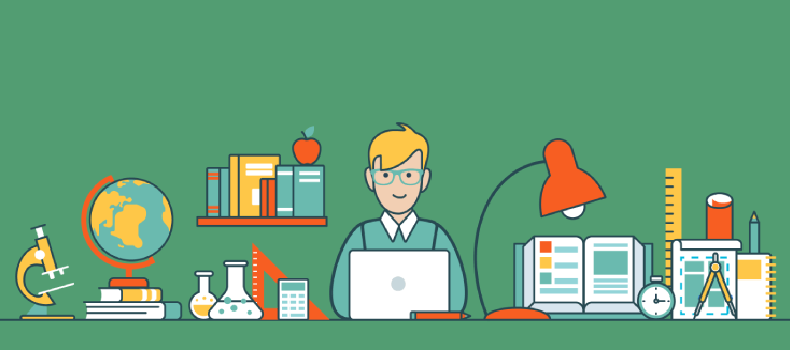 Podcast for education
Cutting-edge insights into educational trends featuring diverse guest interviews. A clever, informative listen for educators.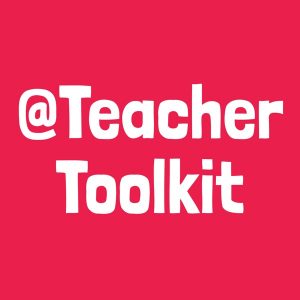 If you're looking for an entertaining and informative podcast about everything in education, look no further than the TeacherToolkit Podcast. Join every week for a clever insight into the world of education.
The podcast airs weekly, bringing you the latest gossip, news, and more from the education field throughout the UK. In addition, you will listen to interviews with very diverse guests. They bring exciting topics and new ideas to practice in class.
A must-listen for all educators.
Straightforward advice on classroom efficacy, from planning to well-being or student management. Five actionable tips every episode.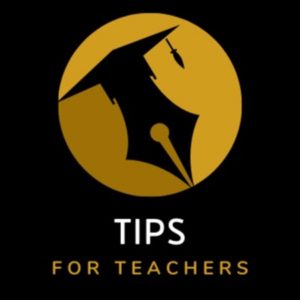 Here comes another podcast for teachers that brings tips, advice, and key information to help boost the learning environment. Craig Barton's Tips for Teachers podcast is a must-listen for educators who want to stay on top of their game. 
Barton is an experienced teacher who knows well what works in the classroom and what doesn't. He interviews various educators to bring you the latest research and findings that will help improve your teaching practice.
In addition, they share five tips related to planning, well-being, assessment, time-saving, and student management. Thanks to their clear and engaging explanations, you'll quickly be able to put these tips into practice in your classroom.
Challenge your perspectives on primary education with insightful discussions from top-tier teachers. Revitalize your curriculum and classroom routines.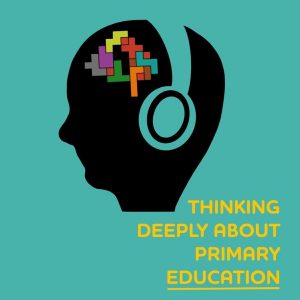 This podcast will give you a new perspective on your teaching career. With the host Kieran Mackle, you'll be challenged to think deeply about your practice and the educational system.
Thinking Deeply about Primary Education is the podcast that takes you on a journey inside the minds of some of the most inspirational primary school teachers. Guests discuss diverse topics such as curriculum, classroom routine, critical thinking, and more.
Each episode is jam-packed with insightful commentary and wisdom from teachers at the top of their game. You'll come away from each episode feeling motivated and inspired to make positive changes and implement new practices in your classroom.
Inject humor and life wisdom into teaching with off-beat stories and experiences. Educational insight meets entertainment.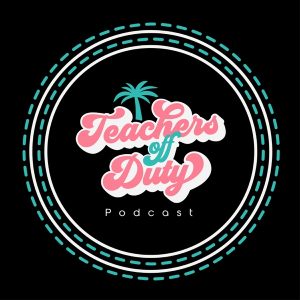 Looking for a fun and informative podcast about teaching? Look no further than Teachers Off Duty!
This podcast is brought to you by Bored Teachers. You'll be amazed by how much the TikTok teachers store for you. Herein they share stories and experiences that are not limited to classrooms but beyond.
The weekly episodes keep you in stitches while introducing some great life lessons. In addition, they feature guests from different education domains that you'll surely enjoy. So tune in with Teachers Off Duty weekly for a new episode, and learn something fresh about your profession – straight from the experts!
Are you an educator pursuing a career transition? This pod offers motivational interviews and actionable job-hunting strategies. Take control of your career today.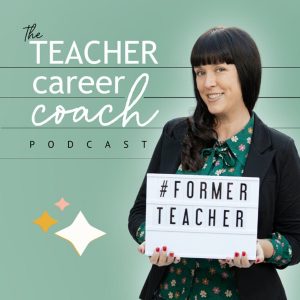 Daphne Gomez is on a mission to help teachers take charge of their careers. In each episode, she interviews inspiring guests who have made successful career transitions. They share their stories and offer valuable advice that you can use to map out your career journey.
You'll also find episodes packed with tips and strategies for job hunting, networking, and creating an online presence. So if you're an educator who is feeling burnt out, trapped in a career rut, or simply looking for inspiration, check out The Teacher Career Coach Podcast. It is fully packed with actionable advice and frank discussions that can keep you going regardless of difficulties or hassles.
A comprehensive guide for teachers, covering everything from classroom management to instructional strategies. For educators committed to lifelong learning.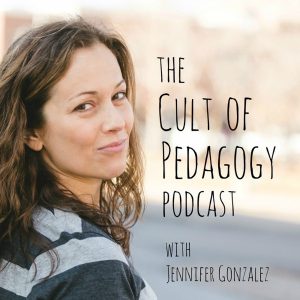 The Cult of Pedagogy Podcast is a comprehensive resource for teachers of all levels. Jennifer Gonzalez interviews guests from various backgrounds, including teachers, education thought-leaders, parents, and administrators. You'll listen to classroom management, assessment, effective instructional strategies, and more. Gonzalez also produces solo episodes where she shares tips and advice based on her experience as a teacher and educational leader. Technically, if there is anything to do with teaching, The cult of Pedagogy Podcast will talk about it.
There you have it, eight podcasts sure to help you make the most of your career as a teacher. Whether you're just starting or you've been in the field for years, these podcasts offer something for everyone. So many tips and tricks can help you be a better teacher and make the most of your career.
So, what are you waiting for? Start listening today and see how these shows can help you reach the next level! Until next time, happy listening!
Share: