In the fast-paced and constantly evolving job market, staying informed and up-to-date on the latest career developments and trends is essential.
In this article, we've curated a list of the best career podcasts of 2023, offering unique and actionable insights to help you achieve your career goals.
Whether you're looking to jumpstart your career, pivot to a new field, or take your professional development to the next level, there's a wealth of valuable insights and advice available through career podcasts. So, buckle up and get ready to take notes as we dive into the world of career podcasts.
Navigate the emotional maze of career changes with real-life interviews and professional advice, targeting mid to senior-level professionals.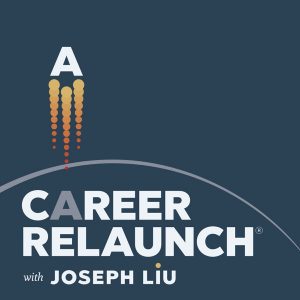 You can get the professional advice you need from the Career Relaunch® podcast: you will understand how to move forward with your career in the future, what to change, what to improve, and what to review.
Career Relaunch® will help you navigate the dynamics and emotions of a career change. Hosted by career change consultant and keynote speaker Joseph Liu, each episode features honest interviews with professionals from all walks of life.
They talk about how they left their old careers for jobs they find more rewarding and meaningful. Their reinvention stories will give you inspiration, camaraderie, and the confidence to restart your career.
Launched in 2016, this podcast caters to mid to senior-level professionals and driven entrepreneurs seeking to reach new heights in their careers. Year after year, the show has gained a devoted audience among those searching for practical advice and guidance to enhance their professional growth.
Weekly, 15-minute episodes offering detailed steps for those contemplating a career shift, hosted by a lawyer-turned-career-coach.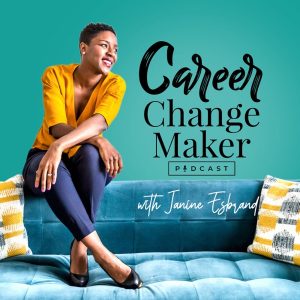 Are you still thinking about a dream job that will make you wake up full of motivation? How to find your dream job? How to change your career? How to understand if this is the right time to change careers? The Career Change Maker podcast will give you all the detailed answers to these questions and help build your career.
Janine Esbrand will give you career-changing tips, strategies, and inspiring stories to get you out of the boredom and help you to move into the work you love.
Esbrand talks about the steps and strategies she used to quit her corporate law job and build a portfolio career that inspires her every day. She also shares her best tips with her audience and interviews extraordinary everyday changemakers who have loved their jobs and lives since they took the plunge.
A show boosting work happiness, offering tips from a career coach specialized in career breaks and job satisfaction.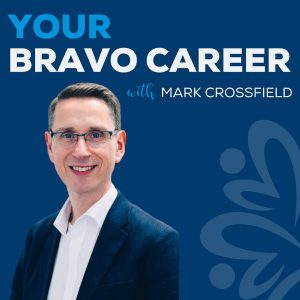 You probably thought about growing in a new field, changing your career, or starting something new that will inspire and motivate you. Of course, this is very important to enjoy working days, be interested in the working process and enjoy daily challenges. But, on the other hand, if you feel stuck in the same place, maybe it is a good sign to take a risk and change your career and become a worthy specialist in a different sphere.
Your Bravo Career can help you get back your motivation. You will obtain tips to start a new career, enjoy the working day, and easily pass the daily challenges.
Mark Crossfield is a professional career coach specialising in helping people overcome difficulties during their career breaks. He also assists them in increasing their overall happiness and job satisfaction and dealing with unexpected complications at work.
Discover why your career matters, how you can enjoy what you do every day at work, and how to build a successful career.
Get emotionally balanced career advice from a seasoned career advisor, focusing on diverse topics, from workplace bullying to starting a business.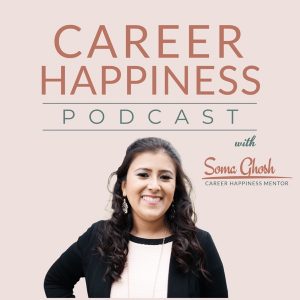 Looking for professional and practical career advice and mental well-being tips to stay emotionally balanced at work? This podcast may interest you.
The Career Happiness Podcast is hosted by Soma Ghosh, a career advisor who helps young people and adults to be happier with their jobs or start planning their careers.
She has 13-year experience in encouraging and supporting women, helping them to find their path and feel balanced during the challenging process of building their careers.
In this show, you will find a diverse approach to work-related topics. Ghosh has solo episodes focusing on a specific theme that affects the clients she supports. She also brings in outstanding experts to enrich the audience experience. For example, in some of the podcast's episodes, you can find topics about being bullied at work, getting fired, finding a new job, changing careers, or starting a business.
Uncover personal branding secrets for career growth through interviews with successful tech professionals.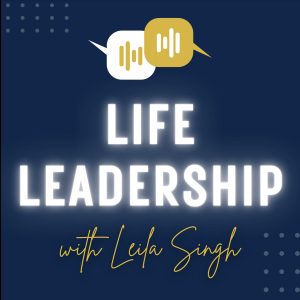 This podcast is for you if you are looking for inspirational talks that will give you energy and encourage you to reach your career goals. It is personal branding for your career growth.
Life Leadership with Leila Singh is for professionals who want to advance their careers and be inspired by other successful leaders.
Leila Singh shares and gets others to demonstrate the possibilities and the opportunities they can create in their career and life.
In each episode, you will find interviews with the most seasoned and successful tech professionals. They share their experiences, ups, downs, and insights with the audience.
Read also: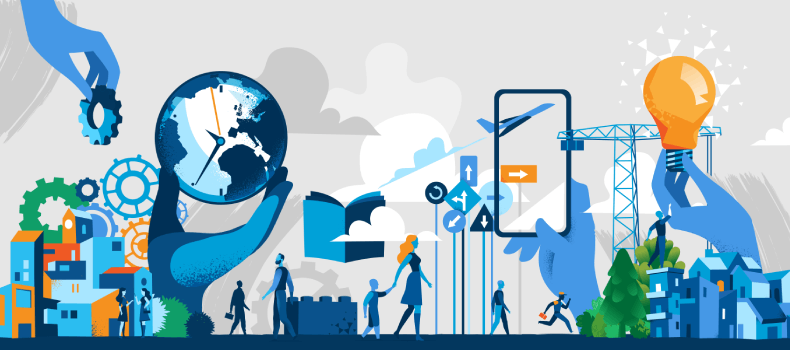 8 current affairs podcasts you must listen to in 2023
Beat Sunday blues with this podcast that explores minor to major career shifts through real stories and expert advice.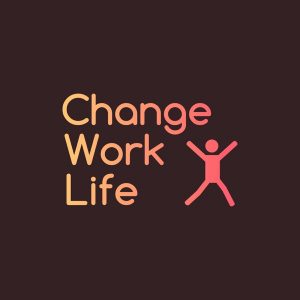 Change Work Life is the podcast about beating the Sunday evening blues and enjoying Mondays again.
Through interviews with people who have taken action to change the course of their careers and the consultants who helped them, career coach and host Jeremy Cline explores the changes anyone can make to relish a better working life. These changes can be slight alterations to day-to-day routines, major career shifts or something in between.
After 20 years spent furthering other people's dreams, Jeremy started to wonder whether he would end his career, thinking, "Really? So this is what I did with forty years of working life?"
And so he started the Change Work Life podcast to find out what alternatives were out there.
Navigate leadership ambitions while raising a young family. Actionable advice and real-life experiences from business leaders.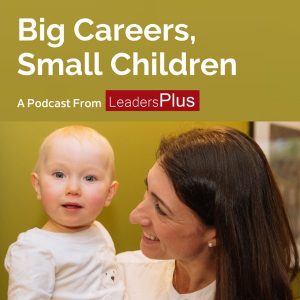 Verena Hefti will take you through everything that concerns raising a young family whilst focusing on your leadership ambitions. Big Careers, Small Children is a unique podcast offering much-needed advice on your leadership career, especially if you have small children.
The host goes through the challenges most parents have when enjoying their young families and pursuing leadership careers simultaneously. However, with each challenge she tackles comes a solution. Most of these answers come from conversations with her guests, who share their experiences. Her guests are mainly business leaders who have successfully balanced their leadership roles and tending to their families.
Practical, actionable advice to excel at work, featuring expert interviews and covering everything from time management to leadership.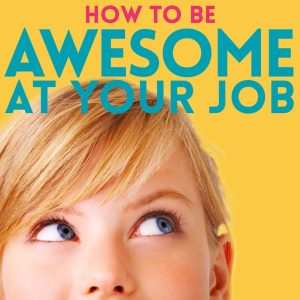 How to Be Awesome at Your Job is a podcast to listen to whenever you need top advice and motivation. It has several tenets that can be useful in your career's general growth and development.
Pete Mockaitis grills experts, leaders and top entrepreneurs weekly and reveals actionable tools you can adopt and use. In addition, they provide specific insights and strategies they know and use to boost performance. Pete Mockaitis has talked to more than 500 leaders and has provided 1-on-1 coaching to more than 700 professionals from various leading organizations.
How to Be Awesome at Your Job understands your needs at several stages in your career and will help you sharpen your skills. In addition, you will get tips on proper time management, confidence building, leadership, and much more.
Weekly episodes offering actionable corporate work advice, covering topics like strength discovery, job-switching, and office camaraderie.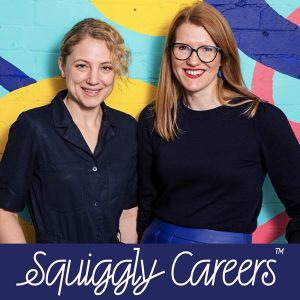 This is another careers podcast with lots of helpful information, tips and advice. It sets out to enable you to control your career's development and lead it on a path you love.
The podcast offers several ideas, practices, tips and actions that you can immediately implement. Each episode handles a different topic: discovering your strengths, working well with colleagues, knowing when to switch jobs and how to make friends at work. In addition, you will also learn how to be a good manager, quicken your career's growth, and be part of a career community.
Helen Tupper and Sarah Ellis host Squiggly Careers. Helen Tupper is an author, career development consultant and co-founder of Amazing If. Sarah Ellis is also an author and co-chair of the Mayor of London Workspace Advisory Board. Together they have written a book that is also called The Squiggly Career.
Revolutionary ideas to future-proof your career, examining current workplace trends, and offering insights for a fulfilling work life.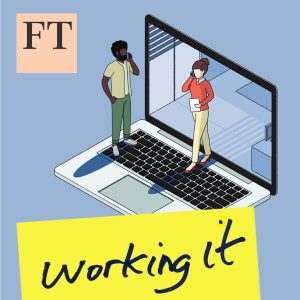 This podcast will help you change your perspective of careers into a more progressive and future-focused one. Working It has several big ideas that challenge you to shake up the way you usually work. These ideas and strategies will help you revolutionize your career into something that is ahead of its time.
The podcast is hosted by Isabel Berwick, who holds conversations that analyze the current trends of the workplace and the things you need to leave behind for a more fulfilling career. In addition, she talks to various experts weekly who provide hard-to-get insights and advice.
Grab your headphones, listen to the above podcasts, and experience a new awakening. The content is relatable, easy to follow and nourishing to the ears. Feel free to reach out with a comment or suggestion.
You are welcome to read other articles with further podcast recommendations on our website.
Share: