Women between 40 to 65 years experience various biological, physical and social changes. If this is you, the good news is that you are not alone. Plenty of people are going through the same, and they share great content about it.
There are excellent podcasts about midlife worth listening to. With so many different podcasts available, it can be difficult to decide which ones are right for you. This article will share the best podcasts for midlife women, featuring topics such as self-care, personal growth, and finding purpose. These podcasts will help you gain insight, develop skills, and get inspired.
If you're wondering where to start, here are the best podcasts for women in midlife to listen to.
Navigate the complexities and joys of turning 60 with honest conversations on embracing this life-golden era.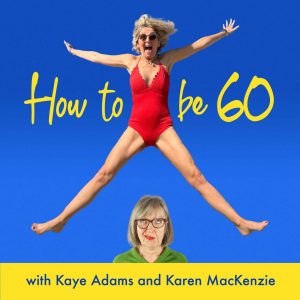 We all want to stay young forever. However, getting old is inevitable, and Kaye Adams is the latest to panic from the golden age. However, there is a lot to look up to growing older, and How To Be 60 with Kaye Adams will help you embrace the new and wiser era.
Join Kaye Adams and Karen MacKenzie as she hosts diverse personalities who teach her How to be 60. Then, Kaye and her friend Karen bring honest opinions regarding this sensitive topic. After listening to this show, you will learn to embrace the new phase and make the best out of your 60s.
Claire and James Davis debunk fitness myths and empower women to make informed health choices during midlife's transformative years.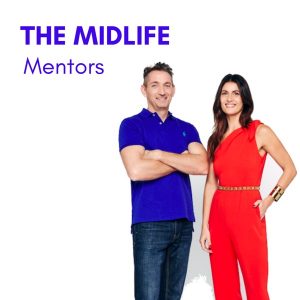 Is it necessary to follow a specific diet to get, maintain or get a fit body? These are some of the questions The Midlife Mentors podcast answers. Claire and James Davis empower and educate women on the best ways to stay healthy while undergoing significant body changes.
Unfortunately, many impossible diets and fitness myths are circulating, and The Midlife Mentors are here to set things straight. Instead of setting unattainable goals, they urge women to accept their physical state and work from there.
They also provide various fitness journey programmes based on past experiences, offering fun and result-driven quick fix ideas. To top it up, the podcast also observes other health-related issues such as stress management and overcoming fear.
Unshackle from societal constraints as you transition into midlife. Resources and expert insights to ensure you're the hero of your own story.
You need to continue living life to the fullest during your midlife. The Midlife Movement is here to help women break all chains and constraints placed on them during this significant life transition. If you are 45 and above, this podcast is the best place to find resources to ensure you stay starring in your story.
With a mix of interviews with other experts working with midlife women, and stories from the women in the Midlife Movement community, Photographer, author and coach, Jo Blackwell, aims to challenge women to look at themselves through a different lens, to cast off outdated narratives about ageing and to refuse to become invisible – especially to themselves!
Actionable advice on health, nutrition, and lifestyle, drawing from real-world experiences and challenges midlife women face.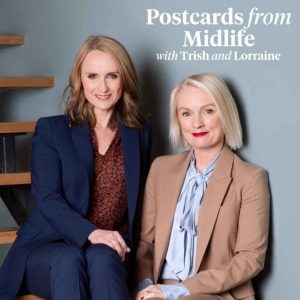 Lorraine Candy and Trish Halpin are on a mission to support women through their midlife journey. Postcards from Midlife explores meaningful topics and offers guidance on critical issues such as health, nutrition, career and relationships.
Each weekly episode includes interviews with experts in the most diverse fields, with discussions ranging from fashion and beauty to relationships and professional life.
You will learn from real-life experiences of women who took their time to figure it out. As a result, they can give the best advice thanks to their vast experience, challenges, and success.
Tackling the emotional and social challenges that keep you up at night. A humorous yet insightful look at the midlife experience.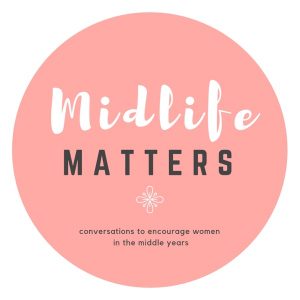 If you're looking for a podcast that tackles all the midlife issues that keep you up all night, listen to Midlife Matters. This podcast exists to help and encourage all women as they face career, social, biological, and emotional adjustments.
It is the best place to find ease from all the nights spent revisiting past choices. In addition, this podcast also clarifies misleading stereotypes that add more stress on midlife women.
Julie, Marie and Mindy provide a comfortable and familiar space where women can speak out and interact with various life coaches brought to the shows. However, unlike other podcasts, Midlife Matters takes a different approach when addressing these sensitive topics through humour, making the sessions fun and interactive.
Guidance through the joys and challenges after 50, focusing on mindset, health, and career to improve your life quality.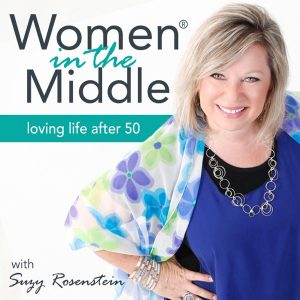 Are you ready to learn about all the joy you can experience after 50? If yes, then Women in the Middle will help you have fun daily through easy and practical steps.
Suzy Rosenstein is a certified life coach, entrepreneur and podcast host. One episode at a time, she gives an in-depth understanding of midlife and some of the life changes women should expect as they unfold this new life chapter.
The podcast helps women transform their lives daily and focuses on essential life aspects such as mindset, ageing, health, and career. Rosenstein analyses these sensitive topics and provides helpful ideas to improve your quality of life after 50. In addition, she talks with experienced guests who have had their fair share of midlife struggles.
Read also: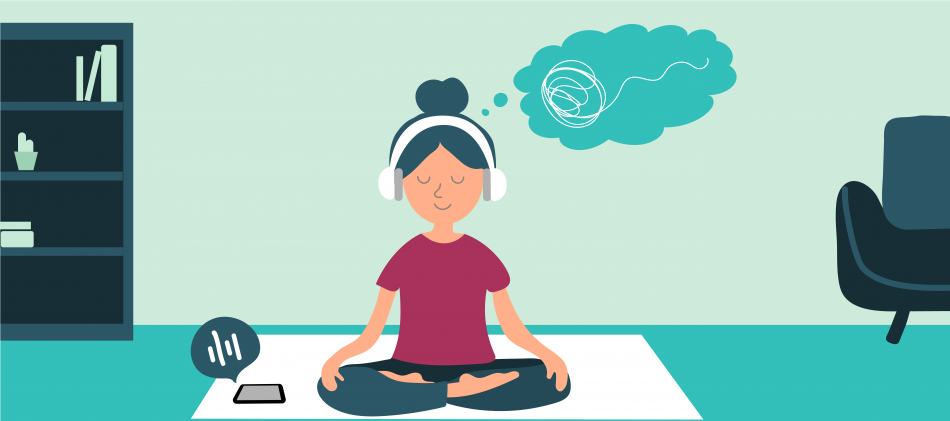 Best podcast meditations for deep sleep
Celebrating women who've thrived through midlife challenges, you will find compelling stories to inspire and uplift when you're feeling low.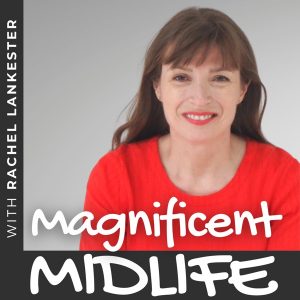 If you need help overcoming negative stereotypes and struggles, it's time to listen to the fantastic stories of the strong women who rose above midlife challenges. Rachel Lankester is the founder of Magnificent Life, a platform that interviews women and celebrates their midlife success stories.
Listen to the different experiences that inspire you whenever you feel stressed or confused. The Magnificent Midlife involves women from around the world who share their struggles of overcoming midlife.
Gabby Logan talks about midlife challenges, from health and fitness to the complexities of parenting, offering practical advice.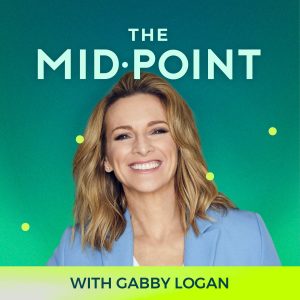 Gaby Logan has created a podcast that addresses all issues affecting women at their midpoint in life, especially the fitness and health areas. Her episodes feature doctors, coaches, and nutritionists who work together to provide helpful and accurate information.
The podcast analyses women's prominent issues and practical solutions for managing and crossing the different life blocks ahead.
Parenting is another critical topic that Gabby Logan wisely breaks down. The MidPoint is the ideal place to discover the uncertainties and learn how to transform the low moments and experiences into fulfilling midlife filled with laughter.
Your midlife should be as fun, intriguing and vibrant as your youthful days. However, many women get confused with the significant changes in their lives. If you're in this space, the best you can do to eliminate the anxiety and uncertainty is to learn from the experts. There's no better way than to listen to any of the above podcasts to begin re-living life to its fullest.
Share: