This article will look at some of the best podcasts about relationships. From advice on communication to understanding the complexities of modern relationships, these shows will help you gain insight into your connections and provide tips for strengthening them.
Whether single, married, divorced, or in a long-term relationship, you'll find something that speaks to you. So, if you're looking for a way to get your relationship on the right track or want to learn more about relationships, check out these pods!
Navigate love's complexity with humor and wisdom. Weekly episodes focus on dating, communication, and self-confidence.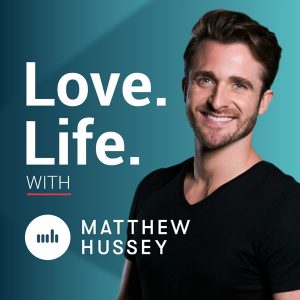 Love Life is a fabulous podcast about relationships hosted by New York Times bestselling author Matthew Hussey and his brother, Stephen Hussey. The two brothers tackle topics such as dating, communication, and self-confidence to help you quickly navigate the complexities of relationships.
Matthew Hussey is an internationally renowned dating coach and the author of Get the Guy, while Stephen Hussey holds a Doctor of Philosophy degree from Oxford University and is an experienced YouTuber. With their combined expertise, the Hussey brothers bring a unique blend of humour and wisdom to help you find success in your love life.
A certified coach explores real-world relationship issues weekly. Learn from past mistakes and cultivate healthier, happier relationships with yourself and others.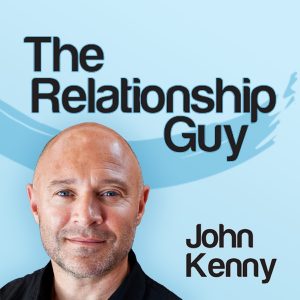 If you wish to live a fulfilled life, then The Relationship Guy Podcast is your show. John Kenny is the relationship guy who takes you deep into the world of relationships. He is on a mission to make you understand the ins and outs of having a happy life. You will find a diversity of topics, such as where relationship ideas come from, how to create a better relationship with yourself and how to manage grief.
John is a certified relationship coach, and most of his sessions are based on the common issues most of his clients face. We encounter these issues, and John wants you to learn from the mistakes and unhealthy relationships to create an enjoyable relationship with yourself and a better love life with your partner.
Rooted in psychotherapy, this weekly guide empowers you to build lasting relationships. Transform your inner self first, then find love.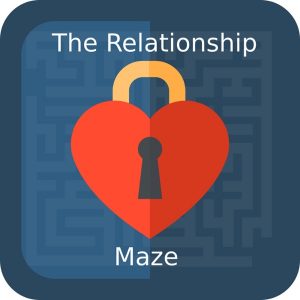 "Everything starts with you" is the motto of The Relationship Maze. After transforming your inner self, it's time to find love. Good things take time, and you need the tools and techniques to find and create fulfilling relationships.
Tom and Angela are both highly experienced psychotherapists and couples therapists working daily with individuals and couples clients. They have many years of experience in their field and want to share all they know on this pod. This podcast is for you if you enjoy shows like 'Couples Therapy.'
The show focuses on all relationship aspects, the good and bad. Once you understand yourself better, changing the bad habits that lead to various relationship challenges is easier. You will also find dating and relationship tips and advice to help you build your new relationship. 
Millennials, here's your uncensored roadmap to love and lust. Navigate pitfalls and score wins.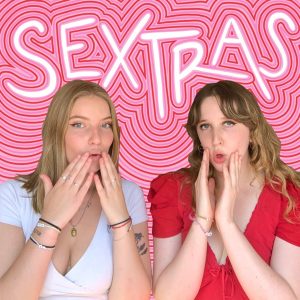 For any millennial who wants unfiltered conversations on sex, dating, relationships, and extras, Sextras is the place to be. Honey Jane Wyatt and Maria Jose take us back to their 20s as they reveal their dating experiences. You'll love the funny stories they share about their love experiences and what they learnt from all the hustle.
These serious discussions are what you need to learn the truth of the matter. In addition, Sextras includes tips, tricks, and advice on how to avoid common love loopholes that might make you lose the love of your life. 
Ditch heartbreaks and aim for soulmate-level love. Turn the love game in your favor.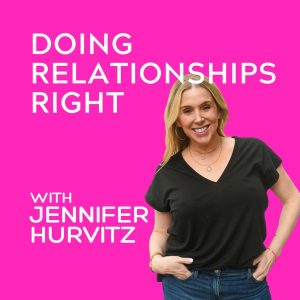 Are you tired of breakups and the pain of losing someone special? Jennifer Hurvitz is here to save you from the love disaster. Hurvitz is a dating coach and expert here to get over a tough divorce, build a better you, and find your perfect match.
The dating tips and advice at Doing Relationships Right are not to miss. This show is the place to get raw, insightful, relatable information about the real dating world that will transform your love life. 
Boost your love life through transformative self-care. Your weekly love-life makeover awaits.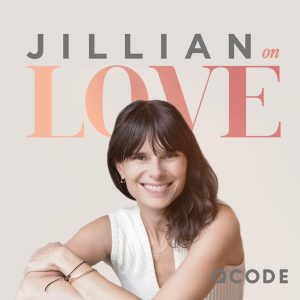 If you wish to build better relationships, it all starts with you. So whether you want to develop your current relationship or get over your ex, Jillian is here to help you. She will give you the best advice and motivation to create a healthier and more fulfilling romantic relationship.
Jillian on Love airs every Wednesday, and you cannot afford to miss the lessons, tips, and tricks from Jillian, a certified relationship coach. Her teaching and writing career make her the ideal person to coach you through your transformation journey.
Dive into a collective diary of love, warts and all. From first dates to family feuds.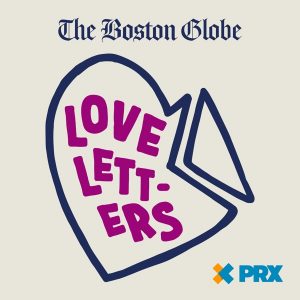 Meredith Goldstein invites you to share your love experience and learn from other people's experiences in Love Letters. The show focuses on all love-related aspects, such as romance, sex, marriage, the human heart, etc.
The show addresses the real love experiences we face but are afraid to let out. If you ever feel this way, never hesitate to write Meredith a love letter and get relationship guidance. Whether it is about dating or dealing with the nagging in-laws, Meredith has a solution for you.
Love smarter, not harder, with expertly curated wisdom. Elevate romance in 15-minute power doses.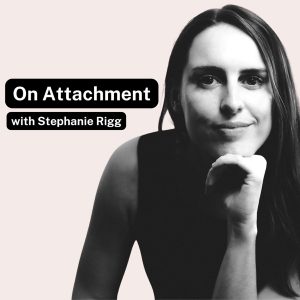 After years of experience in the dating world, Stephane Rigg is willing to help you drop all your insecurities and create a healthy and loving relationship. Stephane interacts with couples and individuals daily, and her wisdom is what you need to begin making changes in your life that transform into how well you treat others. Everything available on this show is based on years of experience. Rigg shares tips and tricks to incorporate into your daily life to improve your feelings about yourself and others. The discussion topics go deeper and are filled with relatable relationship advice.
Are you tired of building toxic relationships that turn into bitter breakups? Or are you looking for ways to spice up your current relationship? Everyone needs guidance, especially on something special such as love. There is nothing better than learning and engaging with relationship experts. The best way to do so is to listen to any of the above podcasts on dating and love.
Share: