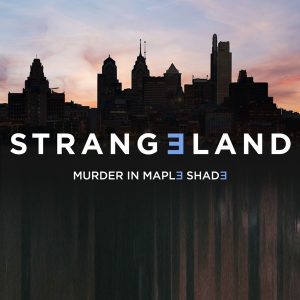 All episodes
Similar
STRANGELAND is a must-listen for true crime enthusiasts. Its latest season, Murder in Maple Shade, explores the unsolved murder of Sasikala Narra and her son Anish.
With their extensive experience in investigative journalism, Ben Adair and Tinku Raybring bring a fresh perspective to the case, uncovering new hypotheses and possible motives and shining a light on the debatable actions of local authorities.
Strangeland is a true crime podcast by audiochuck | Western Sound.
Host:
Ben Adair and Tinku Ray
Country:
United Kingdom
Episodes count:
29
Average duration:
20'
Episodes
13-04-2023 00:01:16
16-03-2023 00:12:49
10-03-2023 00:06:26
02-03-2023 00:36:55
02-03-2023 00:24:41
Show all episodes
NEW SEASON: KILLED
Strangeland