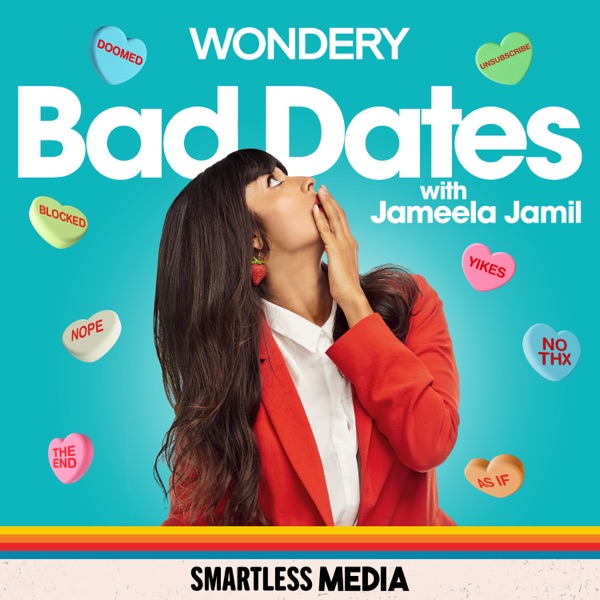 Call Me Ursula, Bitch (w/ Moshe Kasher, Rachel Feinstein, and Joyelle Nicole Johnson)
Bad Dates with Jameela Jamil
Where can I watch Bad Dates?
Bad Dates is a weekly podcast produced by Wondery. It's audio production. You can find it on
YouTube
, though, on the
Bad Dates with Jameela Jamil Pod
channel.
What has Jameela Jamil been in?
Jameela Jamil
, a British actress and presenter, gained recognition as a host on T4 and BBC Radio 1. She wrote for Cosmopolitan Magazine and the Huffington Post, represented Maybelline and Nails Inc, and launched a clothing line. In 2016 she transitioned to acting, notably in NBC's "The Good Place" alongside Ted Danson and Kristen Bell.