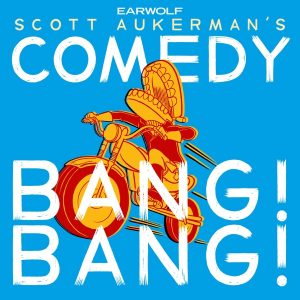 All episodes
Similar
Hosted by the irreverent Scott Aukerman, Comedy Bang Bang podcast features interviews with some of the funniest comedians and surprise visits from an eclectic cast of bizarre characters.
While the show typically starts with a more conventional celebrity interview, things quickly take a turn for the absurd as guests are interrupted by impromptu visits from outlandish oddballs who are just as likely to engage in a ridiculous game as they are to engage in actual conversation. And while the celebrity interviews are always interesting, the unpredictable chaos makes this weekly 90-minute podcast a must-listen for anyone who loves to laugh.
Comedy Bang Bang: The Podcast is a comedy podcast by Earwolf and Scott Aukerman.
Host:
Scott Aukerman
Country:
United States
Episodes count:
131
Average duration:
90'
Frequency:
Weekly
Episodes
27-11-2023 01:38:53
20-11-2023 01:09:13
13-11-2023 01:47:13
06-11-2023 01:26:51
30-10-2023 01:23:50
Show all episodes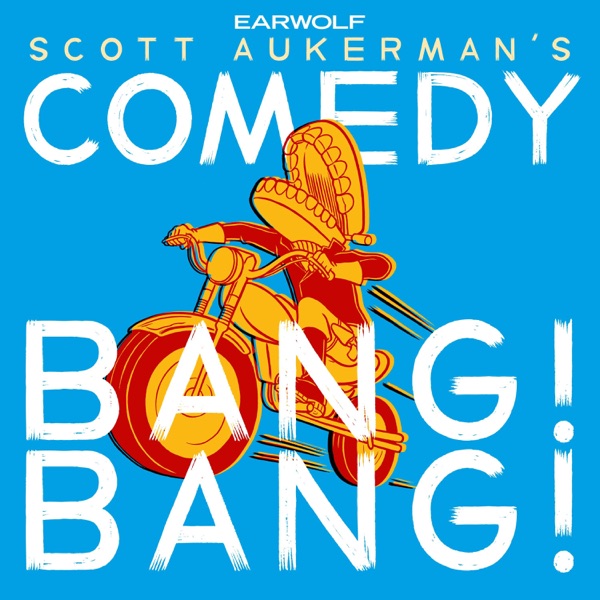 Chelsea Peretti, James Mannion, Ben Rodgers
Comedy Bang Bang: The Podcast