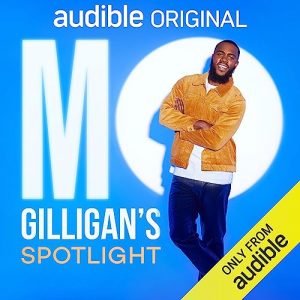 Listen on Audible for free
Try for 30 days, you can cancel whenever you want
Mo Gilligan's Spotlight offers a fantastic platform for emerging UK comedians. Mo, a triple BAFTA-winning comedian, hosts this series from the well-known South London location, Up the Creek Comedy Club. He has hand-picked each act from the bustling stand-up scene, featuring artists like Michael Odewale, Laura Lexx, and more. Each of the six episodes runs for 35 minutes, providing a laughter-packed experience. If you want fresh comedic talent, this series is your ticket.
Host:
Mo Gilligan
Country:
United Kingdom
Average duration:
35'
Frequency:
Six episodes released on July 5, 2023
Producer:
Audible