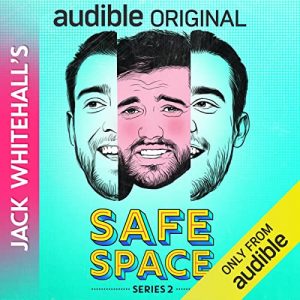 Listen on Audible for free
Try for 30 days, you can cancel whenever you want
Jack Whitehall's Safe Space (Series 2) is filled with laughter and a touch of vulnerability. Whitehall's comedic expertise shines as he engages with big-name guests and listeners. The 45-minute episodes include Mae Martin talking about technology and how she deals with it and Mo Gilligan about going out and all its annoyances and unexpected experiences. This podcast is perfect for those who enjoy humor, camaraderie, and a sense of collective catharsis in embracing life's cringe-worthy experiences.
Host:
Jack Whitehall
Country:
United Kingdom
Average duration:
45'
Frequency:
Nine episode series
Producer:
Audible