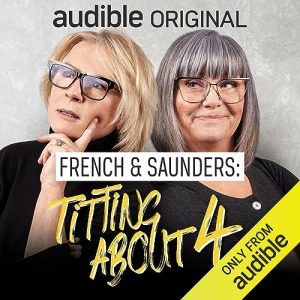 Listen on Audible for free
Try for 30 days, you can cancel whenever you want
Dawn and Jennifer are back in French & Saunders Titting About – Series 4, and they're funnier than ever. They chat about all kinds of things—from ghosts to annoying bird sounds. It's like hanging out with two funny friends who talk about anything and everything. The show is an excellent mix of laughs and everyday life.
Host:
Dawn French and Jennifer Saunders
Country:
United Kingdom
Average duration:
190'
Frequency:
One episode series
Producer:
Audible