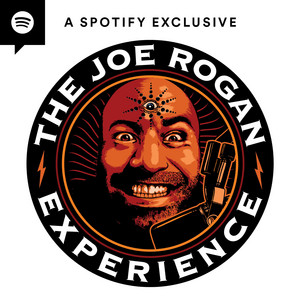 All episodes
Similar
Each episode of The Joe Rogan Experience is a long conversation between Joe Rogan and a guest, which sounds like a friends' chat.
The stand-up comedian, mixed martial arts fighter and psychedelic adventurer is also a great interviewer, running the most classic podcast in the world since it launched in 2009.
Rogan's curiosity and broad general culture are outstanding, and his guests are the most celebrated figures of the moment, including names like Eric Weinstein, Edward Norton and Elon Musk.
The Joe Rogan Experience is your opportunity to listen to the most diverse and exciting artists, martial arts fighters, and successful businessmen.
Host:
Joe Rogan
Country:
United States
Average duration:
3 hours
Frequency:
Several times a week
Episodes
21-10-2023
21-10-2023
20-10-2023
12-10-2023
11-10-2023
10-10-2023
07-10-2023
06-10-2023
05-10-2023
04-10-2023
30-09-2023
29-09-2023
28-09-2023
27-09-2023
26-09-2023
22-09-2023
21-09-2023
20-09-2023
19-09-2023
14-09-2023