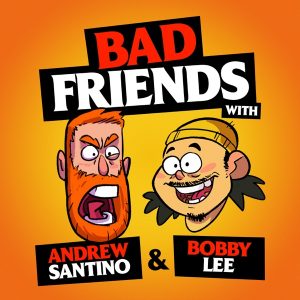 All episodes
Similar
Bad Friends with Andrew Santino and Bobby Lee is a weekly podcast featuring two of the funniest comedians in the business. On the show, Andrew and Bobby chat about current events, pop culture, life as comedians, and more.
Host:
Andrew Santino and Bobby Lee
Country:
United States
Episodes count:
204
Average duration:
70'
Frequency:
Weekly
Episodes
today (01-12-2023) 00:02:08
27-11-2023 01:07:02
24-11-2023 00:02:48
20-11-2023 01:13:45
17-11-2023 00:02:06
Show all episodes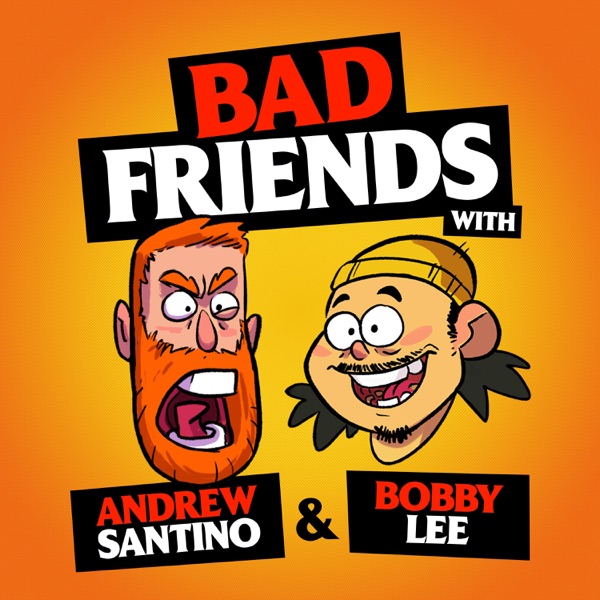 New Ad-Free Episode Out on Patreon!
Bad Friends