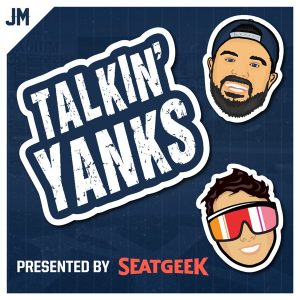 All episodes
Similar
Talkin' Yanks is a must-listen podcast that provides insightful and entertaining content for all baseball enthusiasts.
Hosts Jomboy and Talkin' Jake as they provide in-depth analysis and commentary on every Yankees series and break down every roster move. With new episodes released every week, Talkin' Yanks is the perfect way to stay up-to-date on all the latest news and developments in the world of the New York Yankees.
Talkin' Yanks (Yankees Podcast) is a baseball podcast by Jomboy Media.
Host:
Talkin' Jake
Country:
United States
Average duration:
30'
Frequency:
Daily