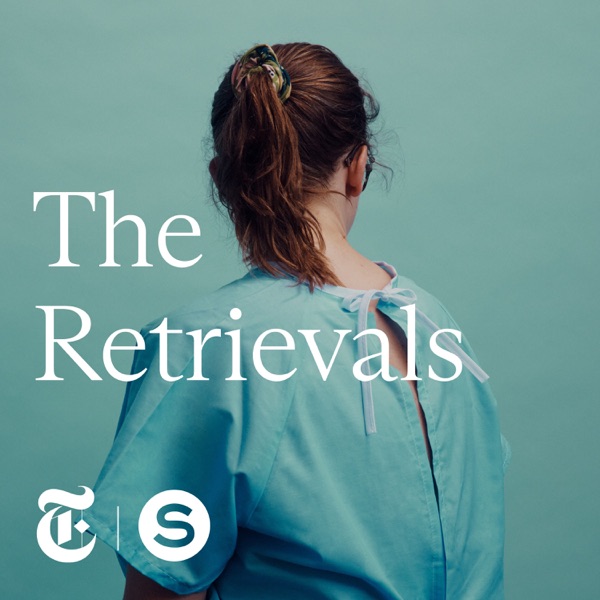 Bonus - Heavyweight: #49 Another Roadside Attraction
The Retrievals
Expected The Retrievals episode dates:

The Retrievals Episode 2: July 6, 2023

The Retrievals Episode 3: July 13, 2023

The Retrievals Episode 4:July 20, 2023

The Retrievals Episode 5: July 27, 2023

A Serial and New York Times Production

Serial Productions, acclaimed creators of classic podcasts such as Serial and S-Town, joined The New York Times Company in 2020. Together, they've launched several riveting shows such as Nice White Parents, examining public education; The Improvement Association, focused on election fraud; The Trojan Horse Affair, investigating a UK scandal; We Were Three, a Covid-affected family's narrative; and The Coldest Case in Laramie, exploring an unresolved murder case. Their latest addition, The Retrievals, continues their tradition of top storytelling and in-depth investigative journalism.

The host, Susan Burton

Susan Burton, the renowned voice of The Retrievals, has an extensive background in radio and writing. Her acclaimed work includes contributions to This American Life, and her compelling pieces have been featured in notable publications like the New York Times Magazine and The New Yorker. She's an award-winning radio documentary producer and was the former editor at Harper's. One of her essays inspired the film Unaccompanied Minors, directed by Paul Feig. A Yale alumna, she now resides in Brooklyn with her family. With The Retrievals, Burton brings her distinctive storytelling style to a new audience.