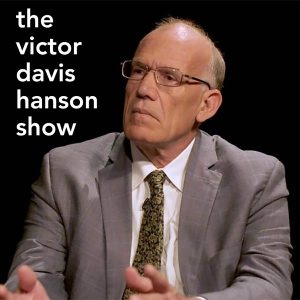 All episodes
Similar
The Victor Davis Hanson Show is a weekly podcast hosted by award-winning historian and author Victor Davis Hanson. Every week, Davis Hanson engages in thoughtful and in-depth conversations with experts and thought leaders from various disciplines, from foreign policy and international relations to politics and the economy, history and culture. Davis Hanson and co-host Jack Fowler discuss multiple topics and issues that are important to our World today. With his comprehensive knowledge and expertise, Davis Hanson brings a unique and intelligent perspective to every episode. One thing is guaranteed, he makes each of them an entertaining and educational listening experience for listeners of all ages and backgrounds.
The Victor Davis Hanson Show is a politics podcast by Victor Davis Hanson and Jack Fowler.
Host:
Victor Davis Hanson
Country:
United States
Episodes count:
477
Average duration:
75'
Frequency:
Three times a week
Episodes
yesterday (28-11-2023) 01:14:04
25-11-2023 01:05:40
24-11-2023 01:04:10
23-11-2023 00:41:24
21-11-2023 01:14:40
Show all episodes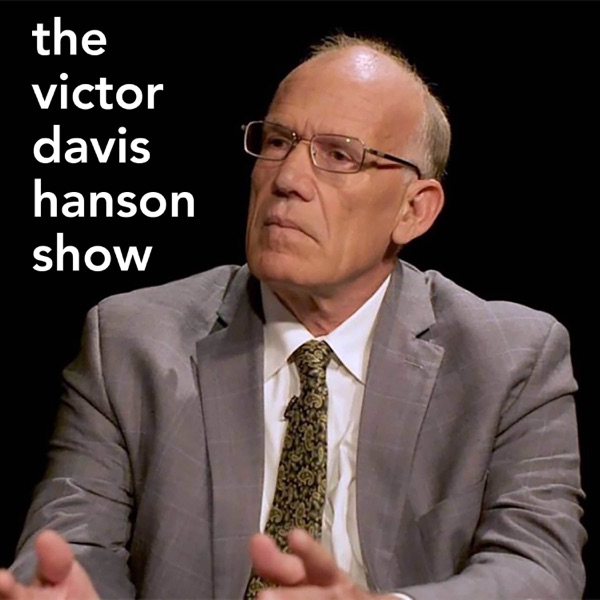 The American Experience Gone and European Left's Experiments Gone Awry?
The Victor Davis Hanson Show