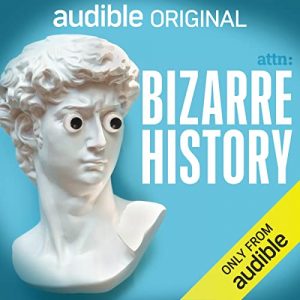 Listen on Audible for free
Try for 30 days, you can cancel whenever you want
Bizarre History is a bite-sized podcast that turns the mundane into the fascinating. Natalie Zarowny draws from history's overlooked corners to reveal the strange roots of our everyday norms, from square dancing to recycling. Each episode, around 15 minutes, blends oddity and education, making history easy to understand and entertaining. 
Host:
Natalie Zarowny
Country:
United States
Average duration:
15'
Frequency:
Eight-episode podcast
Producer:
Audible