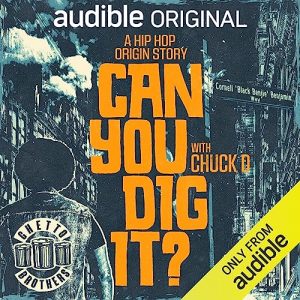 Listen on Audible for free
Try for 30 days, you can cancel whenever you want
Can You Dig It? brings you to hip hop's heart, tracing its roots back to the chaotic Bronx of the late 60s and early 70s. 
You will see the Ghetto Brothers through the lens of a transformed community, a local gang that chose peace over violence after a pivotal incident. Blending oral history, acting, expert insights and Chuck D's charismatic narration, this pod shows who were the local heroes behind hip hop's meteoric rise from neighborhood streets to global prominence. 
Host:
Chuck D
Country:
United States
Frequency:
Release Date - August 10
Producer:
Audible