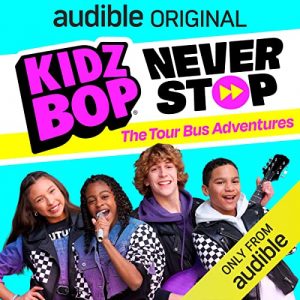 Listen on Audible for free
Try for 30 days, you can cancel whenever you want
Egan, Giavanni, and Cami from The KIDZ BOP Kids bring a delightful mix of catchy music and relatable stories. They take you on fun-filled musical adventures while exploring meaningful subjects. Each episode is inspired by an original KIDZ BOP song with an interactive dance break, making it more engaging for the whole family. 
Host:
Egan, Giavanni, and Cami
Country:
United States
Producer:
Audible