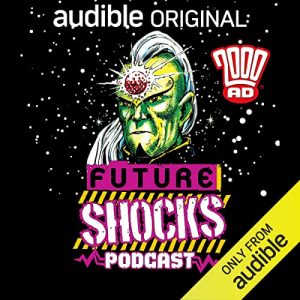 Listen on Audible for free
Try for 30 days, you can cancel whenever you want
Future Shocks Radio captivates with its heady mix of humour and dystopia, delivering 8 episodes of enthralling science fiction. Al Murray, Desiree Burch, and other great interpreters bring the offbeat tales to life. Each 25-minute episode, brimming with robots, aliens, and time travel, creates unexpected twists and a brilliant balance between shocking futures and dark comedy. 
Host:
Al Murray, Desiree Burch
Country:
United Kingdom
Average duration:
25'
Frequency:
Eight-episode series
Producer:
Audible