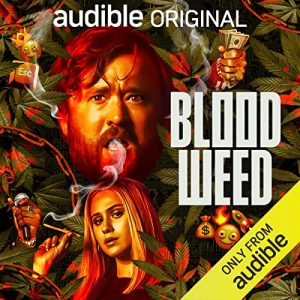 Listen on Audible for free
Try for 30 days, you can cancel whenever you want
Blood Weed is a potent blend of dark comedy, crime, and cannabis. Haley Joel Osment shines as Chase Stapp, an ambitious entrepreneur whose dreams collide with criminal forces. The narrative is compelling, with Maria Bakalova's portrayal of Yelena adding a chilling undercurrent. Each half-hour episode takes you on a wild ride through the seedy underbelly of the budding industry.  
Host:
Haley Joel Osment
Country:
United States
Average duration:
30'
Frequency:
Ten-episode podcast
Producer:
Audible