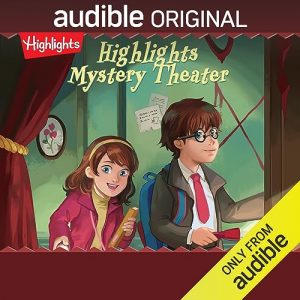 Listen on Audible for free
Try for 30 days, you can cancel whenever you want
Highlights Mystery Theater is back for Season 2, and it's packed with new adventures that kids won't want to miss. Mike and Cleo McClue are tackling even more puzzling cases that will have you guessing until the very end. You will find exciting mind-bending adventures that are perfect for curious minds.
Each episode is under 15 minutes, making it a great listen for car rides or family time. Don't miss this thrilling new season that makes mystery-solving a family affair.
Host:
Matt Braver, Suzy Jackson & Dina Pearlman
Country:
United States
Average duration:
15'
Frequency:
Eight episode series
Producer:
Audible