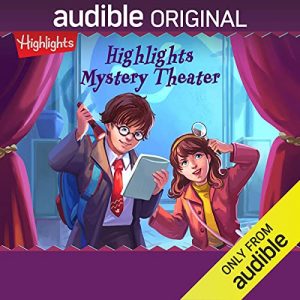 Listen on Audible for free
Try for 30 days, you can cancel whenever you want
If you're hunting for a podcast that's both quick and interactive for your children, look no further than Highlights Mystery Theater. This isn't your run-of-the-mill mystery show—it lets you step into the shoes of a detective. The episodes are led by kid sleuths Mike and Cleo McClue, who are as sharp as they come. Your child will be actively involved in solving the mysteries with them. Clocking in at less than 15 minutes an episode, it's an easy and fun listen that still packs a punch.
Host:
Dina Pearlman, Matt Braver, Cassandra Morris & Dash Katz
Country:
United States
Average duration:
15'
Frequency:
Eight episode series
Producer:
Audible