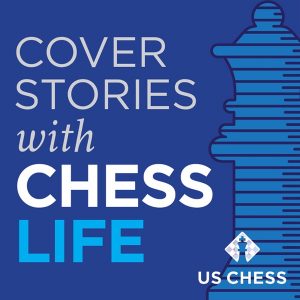 All episodes
Similar
John Hartmann, an editor for the Chess Life Magazine, hosts Cover Stories. Chess life is a chess-dedicated magazine from the United States Chess Federation. In addition, it has a sister magazine called Chess Life for Kids that looks at chess from a child's perspective and publishes content that evolves around kids and chess.
Chess Life Magazine mainly focuses on American chess players and tournaments, instruction, human interest, and US Chess governance matters.
Cover stories gives a platform to new authors one month at a time. In each episode, John Hartman invites and converses with the author of the latest edition's cover story.
Host:
John Hartmann
Country:
United States
Episodes count:
52
Average duration:
60'
Frequency:
Monthly
Episodes
07-03-2023 39:46
09-01-2023 01:04:28
20-12-2022 46:06
15-11-2022 53:29
02-08-2022 26:12
Show all episodes
Cover Stories #51: FM Sandeep Sethuraman
Cover Stories with Chess Life