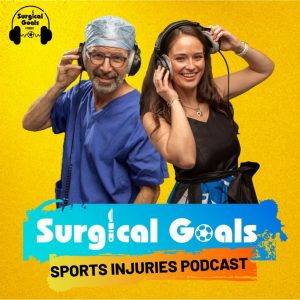 All episodes
Similar
Chances are if you are a professional sportsman or woman – at some point, you will suffer from injury. It might just be a niggling knee or an awful ankle dislocation. You might want to know what your options are or hear from other people who have come back from something similar and that's where Surgical Goals sports injuries podcast comes in.
In each episode specialist othopaedic sports-surgeon Professor Gordon Mackay, and co-host, broadcaster Jennifer Reoch tackle a sports injuries subject. Prof Mackay from a vantage point of expert medical experience and Jennifer asking the questions we all want answers to.
Episodes are a lively mix of top sports guests taking us through their own injuries treatments, rehabs, and hopefully, recoveries. We discuss the impact injury has had on their lives and careers. In other episodes, our guests are experts in specific areas of sports medicine and they update us on the latest techniques, science and research. And, for those listeners seeking in-depth information, we have episodes covering specific injuries such as ACL rupture. These offer practical info on everything from recognising symptoms, treatments available, and best of all tips on avoiding injury in the first place.
Episodes are interspersed with amazing life stories, sports chat, and anecdotes from our brilliant guests.
Surgical Goals – sports injuries podcast is a sports podcast by Professor Gordon Mackay.
Host:
Professor Gordon Mackay, Jennifer Roech
Country:
United States
Episodes count:
38
Average duration:
45'
Frequency:
Every other week
Episodes
15-11-2023 00:43:02
17-10-2023 00:48:23
12-09-2023 00:57:50
23-08-2023 00:43:52
09-08-2023 00:50:32
Show all episodes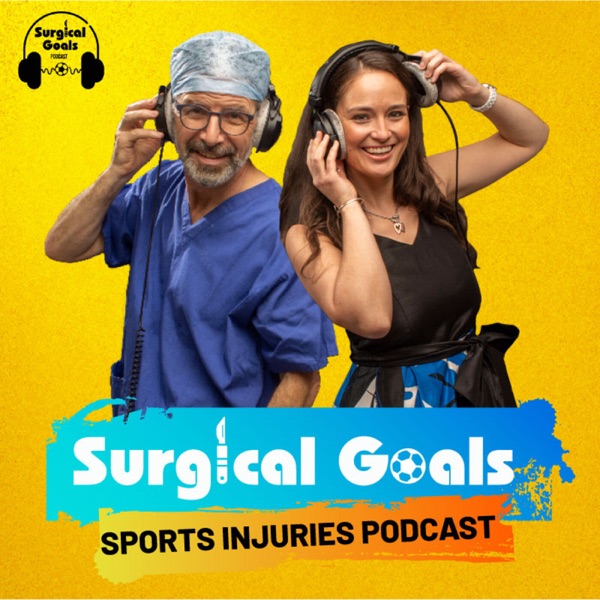 Triumph over trails - with Charlie Aldridge, Cross Country Mountain Bike Champion
Surgical Goals - sports injuries podcast