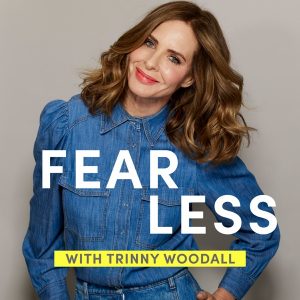 All episodes
Similar
Fearless is an inspirational dive into personal triumphs against all odds. With captivating narratives by luminaries such as Tan France, Debra Messing, and Jo Malone, the show, hosted by the unbeatable Trinny Woodall, discloses the tactics and tales behind conquering fears and challenges for exceptional growth.
Fearless spotlights success stories, offering strategies for confronting roadblocks. Trinny Woodall, is a TV presenter, author, makeover authority and the Founder & CEO of Trinny London. Now she guides you to embrace self-confidence.
Fearless is a society & culture podcast by Trinny Woodall.
Host:
Trinny Woodall
Country:
United Kingdom
Episodes count:
9
Average duration:
60'
Frequency:
Monday to Friday
Episodes
10-10-2023 00:48:34
03-10-2023 00:40:01
19-09-2023 00:30:39
12-09-2023 00:56:14
29-08-2023 00:49:55
Show all episodes