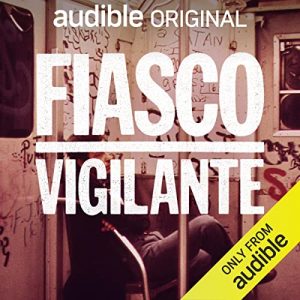 Listen on Audible for free
Try for 30 days, you can cancel whenever you want
Fiasco: Vigilante by Leon Neyfakh is a 6-part narrative podcast, an auditory time machine diving into the tense climate of 1980s New York City. The notorious event of Bernhard Goetz, who became a dubious hero after shooting four unarmed Black teens in a subway, takes center stage. Neyfakh skillfully explores this historical incident, illuminating the public's crime-driven paranoia and the media's unfair treatment of the victims. As a result, this show shines as an insightful investigation, unraveling forgotten facets of history while prompting a thoughtful reconsideration of the events that shape us.
Host:
Leon Neyfakh
Country:
United States
Frequency:
Release date on July 27, 2023
Producer:
Audible