All episodes
Similar
Filthy Ritual is a jaw-dropping journey into the twisted world of Juliette D'Souza, one of Britain's most notorious con women. Set in posh Hampstead, the story weaves together shamanism, black magic, and a unique scam that left victims reeling.
The show is hosted by Hannah Maguire and Suruthi Bala. Their storytelling is captivating as they interview reporters, shamans, and victims who crossed paths with D'Souza. In addition, the bizarre nature of the scam makes for a riveting listen.
Filthy Ritual is a true crime podcast by Global.
Host:
Hannah Maguire and Suruthi Bala
Country:
United Kingdom
Episodes count:
7
Average duration:
40'
Frequency:
Weekly
Producer:
Global
Episodes
24-05-2023 46:33
17-05-2023 44:34
10-05-2023 48:12
03-05-2023 45:25
26-04-2023 42:45
Show all episodes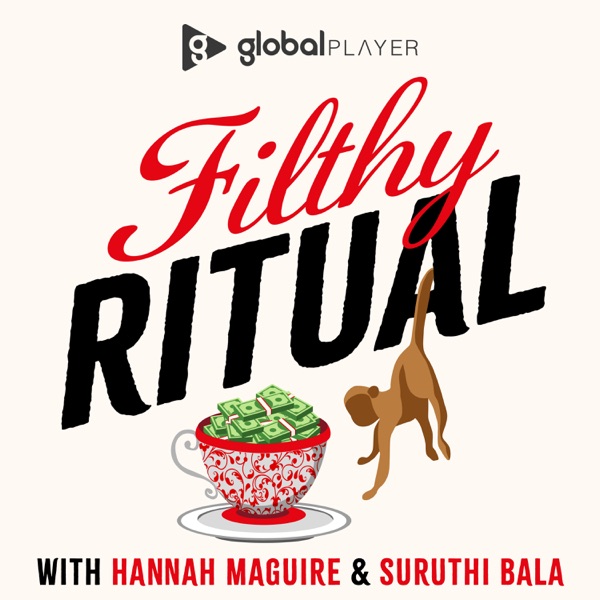 6. An Epiphany at the Hampstead Toy Boat Pond
Filthy Ritual