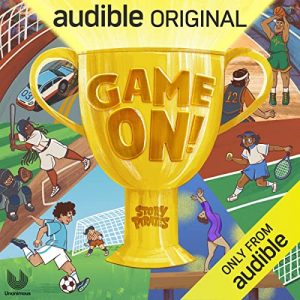 Listen on Audible for free
Try for 30 days, you can cancel whenever you want
Game On! by the Story Pirates is a whimsical, entertaining romp through the world of sports for kids and families. Its 25-minute episodes perfectly blend humor and history on topics like sportsmanship and signature moves, inviting to spark imagination and lots of laughter.  
Host:
Jordan Coleman, Moni Oyedepo, Julia Schroeder y Mark Vigeant
Country:
United States
Average duration:
25'
Frequency:
Nine-episode podcast
Producer:
Audible