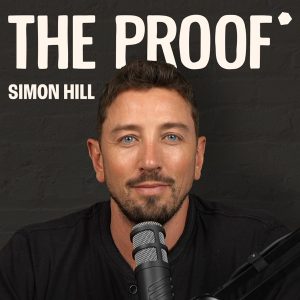 All episodes
Similar
This podcast takes a look at nutrition and dieting from a scientific standpoint. It is hosted by Simon Hill, a nutritionist and author. Simon Hill holds a bachelor's degree in physiotherapy, a master's degree in nutrition and is certified in plant-based nutrition. In addition, Plant Proof hosts various experts guests, including doctors, athletes, and nutritionists.
Together with Simon Hill, these guests break down nutrition, tell wonderful and inspiring stories, tackle pertinent questions and explain the impact of food choices on our lives.
With the world being more divided over food and diet than ever, Hill takes a neutral approach and encourages us to be conscious of how we live.
Host:
Simon Hill
Country:
Australia
Episodes count:
287
Average duration:
Irregular
Frequency:
Weekly
Episodes
today (04-12-2023) 02:18:37
27-11-2023 02:41:11
20-11-2023 01:56:34
13-11-2023 02:04:56
06-11-2023 01:20:06
Show all episodes
Protein Masterclass | Amount, distribution, muscle growth and longevity
Plant Proof - Evidence based nutrition