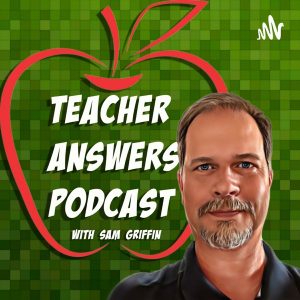 All episodes
Similar
Hosted by Sam Griffin, a high school math and science teacher with 29 years of experience, the Teacher Answers Podcast addresses timely issues and answers authentic questions from high schoolers. This podcast provides valuable guidance for teenagers, teachers, and parents alike, exploring the minds of modern youth and shedding light on their motivations.
Each episode, approximately 20 minutes in length, explores very diverse subjects, from the influence of calculators on problem-solving skills to techniques for successful collaboration in groups or mastering the craft of gaining respect.
Teacher Answers is an education podcast by Sam Griffin.
Host:
Sam Griffin
Country:
United States
Episodes count:
140
Average duration:
20'
Frequency:
Monthly
Episodes
18-05-2023 00:43:47
10-05-2023 00:40:30
27-01-2023 00:21:08
13-01-2023 00:21:06
10-11-2022 00:24:53
Show all episodes
S4|EP 4 Motivation with Alicia Hurps
Teacher Answers