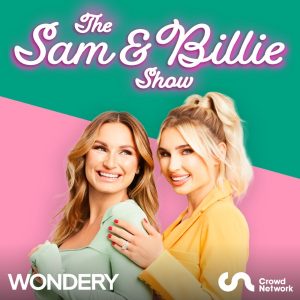 All episodes
Similar
Sam and Billy Faiers partner again in this podcast to give us a loom into what sisterhood, friendship, entrepreneurship and motherhood looks like. They had worked before on The Mummy Diaries, a huge success.
They begin this new series with the best and most fantastic news; Sam is Pregnant. We are taken through the daily gossip, what goes on behind their lives and the tremendous journey Sam is about to go through now that she is expectant.
Stories of school trips, events, fashion, food and cooking, holidays and parties are just but the tip of the iceberg.
Host:
Sam and Billy Faiers
Country:
United Kingdom
Episodes count:
89
Average duration:
36'
Episodes
28-11-2023 00:34:45
21-11-2023 00:34:33
16-10-2023 00:36:32
09-10-2023 00:34:50
03-10-2023 00:28:19
Show all episodes
The Worst Role in the Nativity
The Sam & Billie Show