All episodes
Similar
Fresh from their all new Times Radio show Jane Garvey and Fi Glover keep the mics on, grab a cuppa and say what they really think – unencumbered and off air.
Follow Off Air…with Jane and Fi on Apple Podcasts, Spotify, the Times Radio app or wherever you get your podcasts.
If you want to contact the show to ask a question and get involved in the conversation then please email us: [email protected]
Join Jane and Fi on Times Radio every Monday to Thursday afternoon between 3 & 5pm on DAB, smart speaker and the Times Radio app: www.thetimes.co.uk/radio/live
---
Hosted on Acast. See acast.com/privacy for more information.
Host:
Jane Garvey and Fi Glover
Country:
United Kingdom
Episodes count:
245
Average duration:
30'
Frequency:
Monday to Thursday
Episodes
today (04-12-2023) 40:12
30-11-2023 43:41
29-11-2023 49:37
28-11-2023 49:33
27-11-2023 33:52
Show all episodes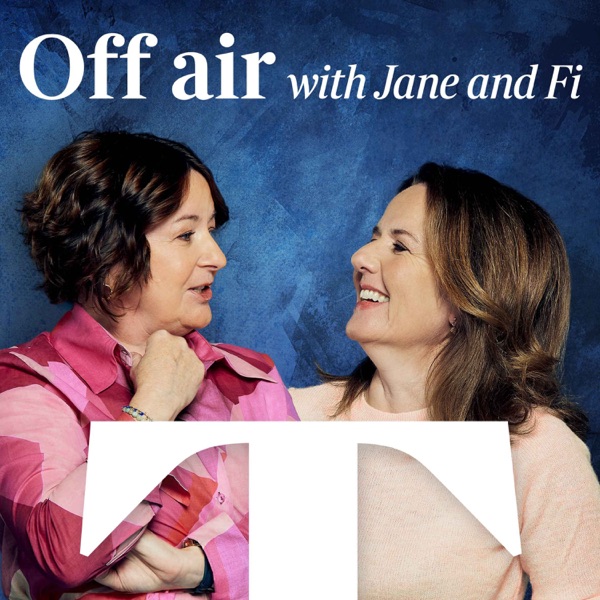 Awaiting the arrival of my pink ombré plastic tree
Off Air... with Jane and Fi